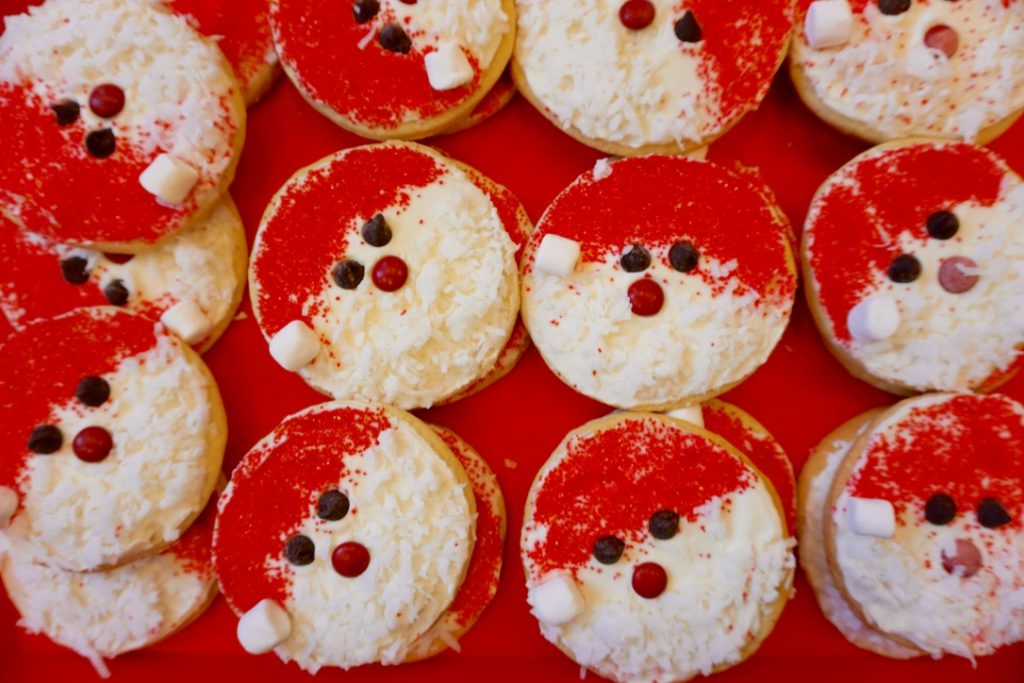 December ZC
The Norway Oslo Mission Christmas Zone Conferences were held on December 5th and 6th in Oslo with half of the mission attending each day. Both mornings President Hill spoke about "A Mighty Change of Heart." He told of his first mission to Norway and the valuable lessons he learned about the true meaning of Christmas. Brother Weggersen from Drammen shared a great new contacting approach that really has been effective with our missionaires. We had a wonderful lunch with meatballs, turkey, stuffing, Christmas coleslaw, baked potatoes, and rolls. Dessert was hot fudge sundaes with delicious cookies made by the senior sisters.
After lunch we enjoyed a variety of musical numbers from some of our missionaries. We then divided the missionaries into small groups and watched as they performed very creative "skits in a bag!" We ended the afternoon with a picture slide show of our missionaries, including baby pictures. They loved trying to guess the which missionary was in the picture. The senior missionaries sang our own version of "White Christmas" and a special visitor arrived to everyone's delight!
Find your missionary!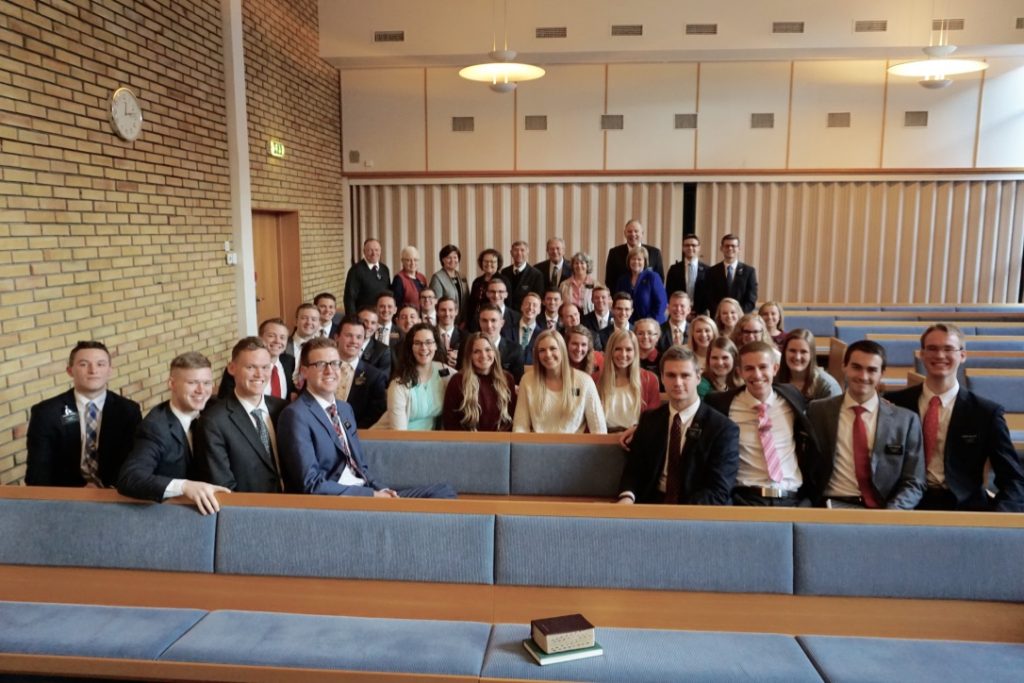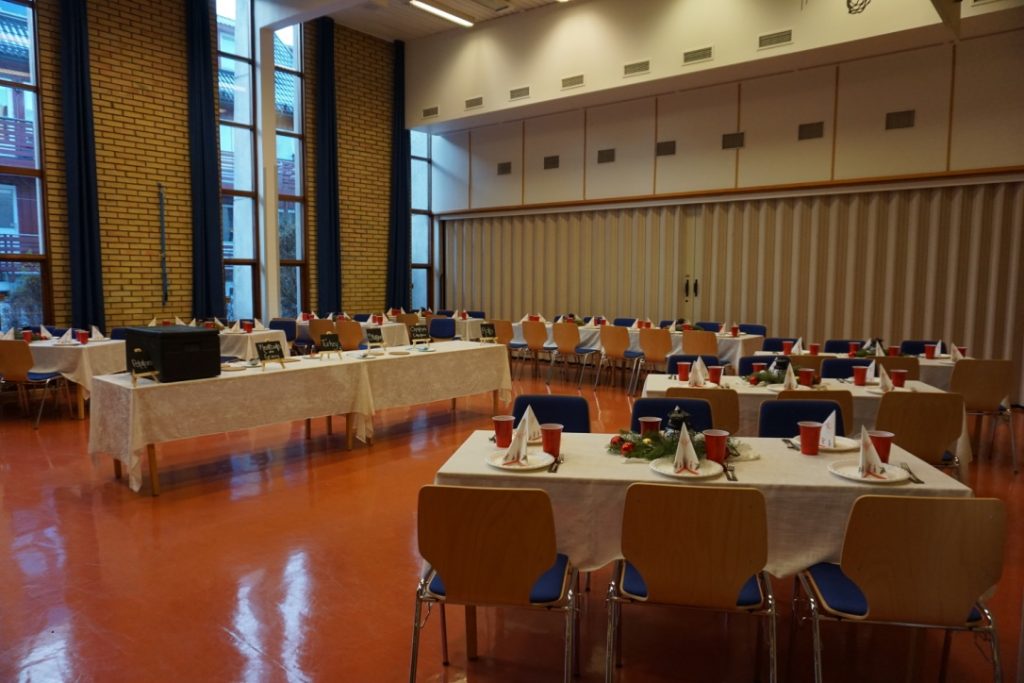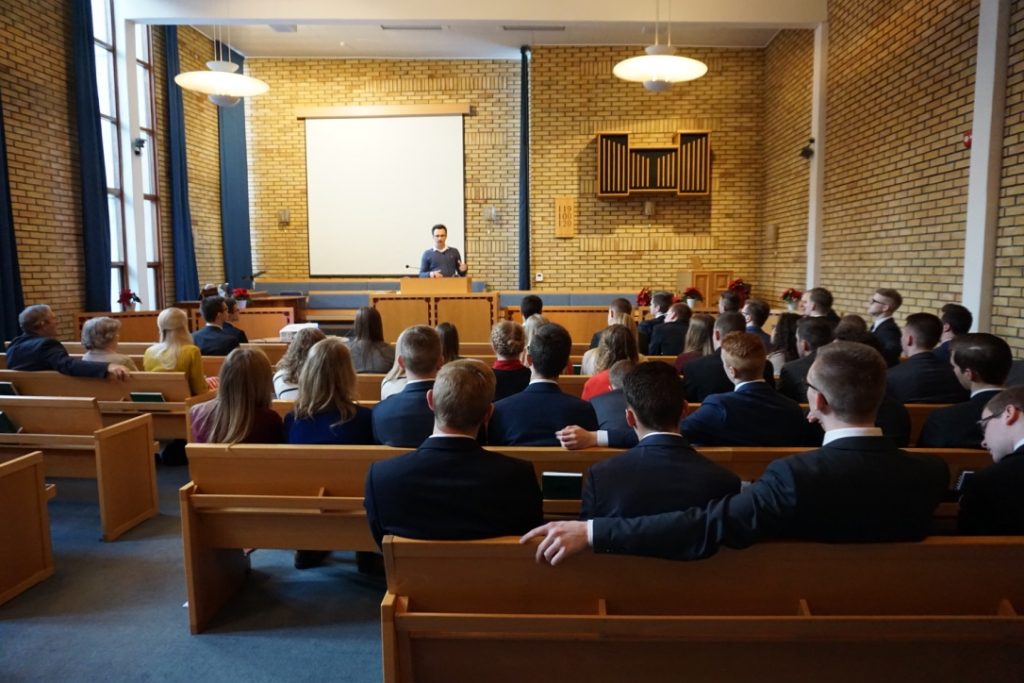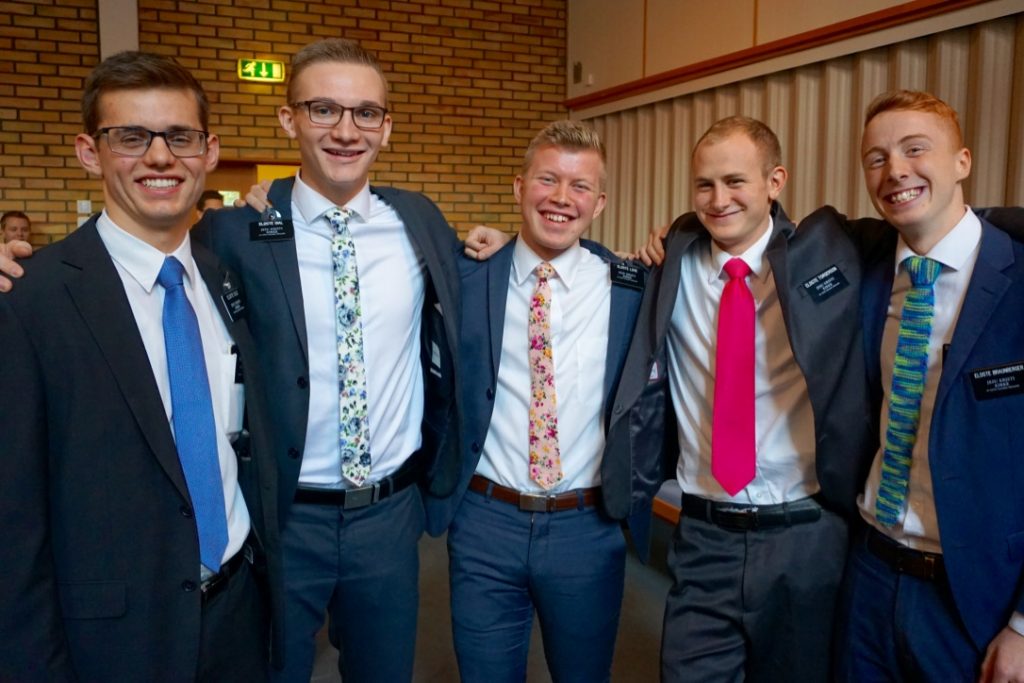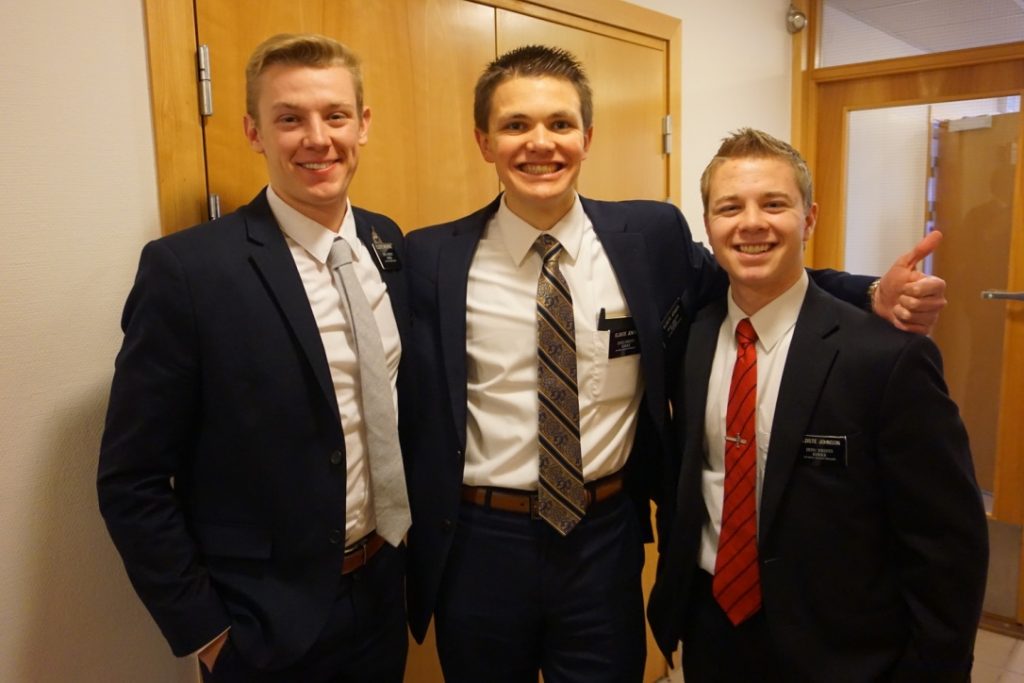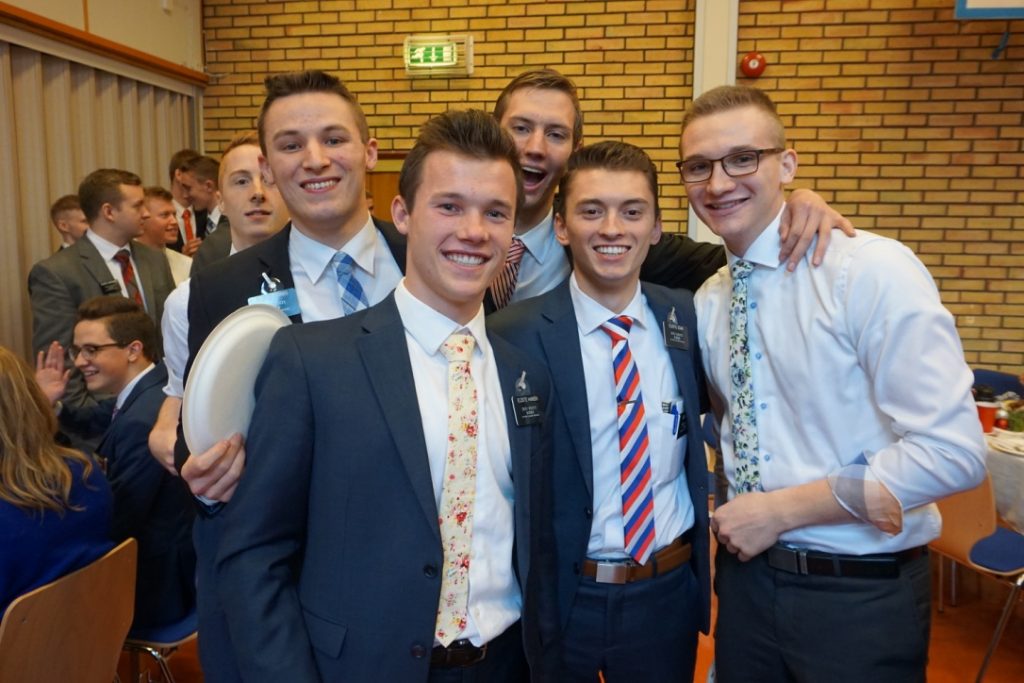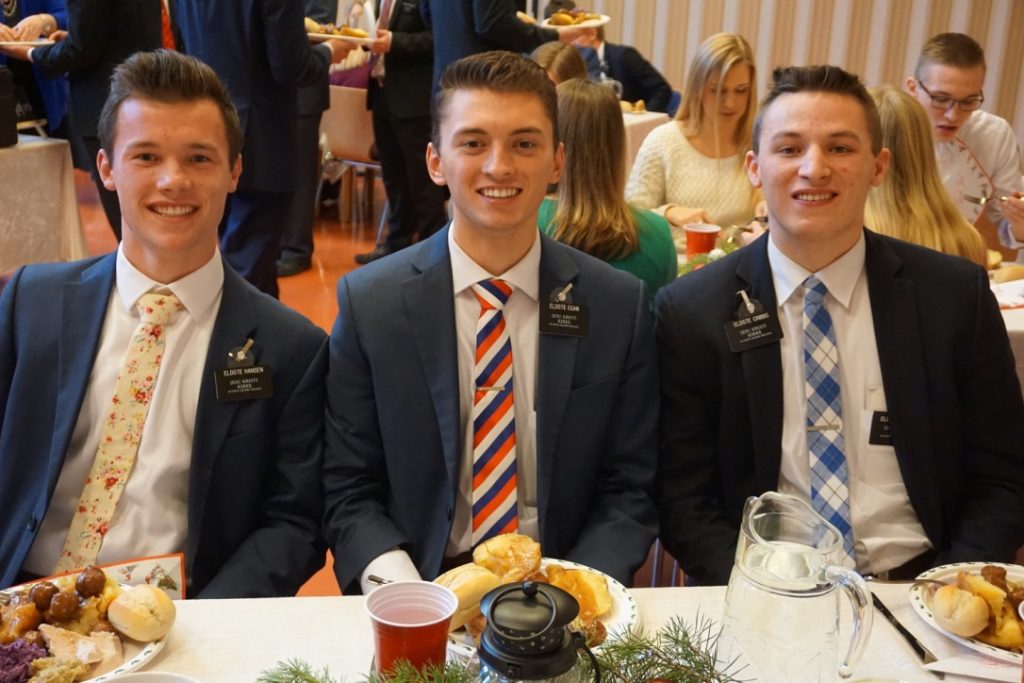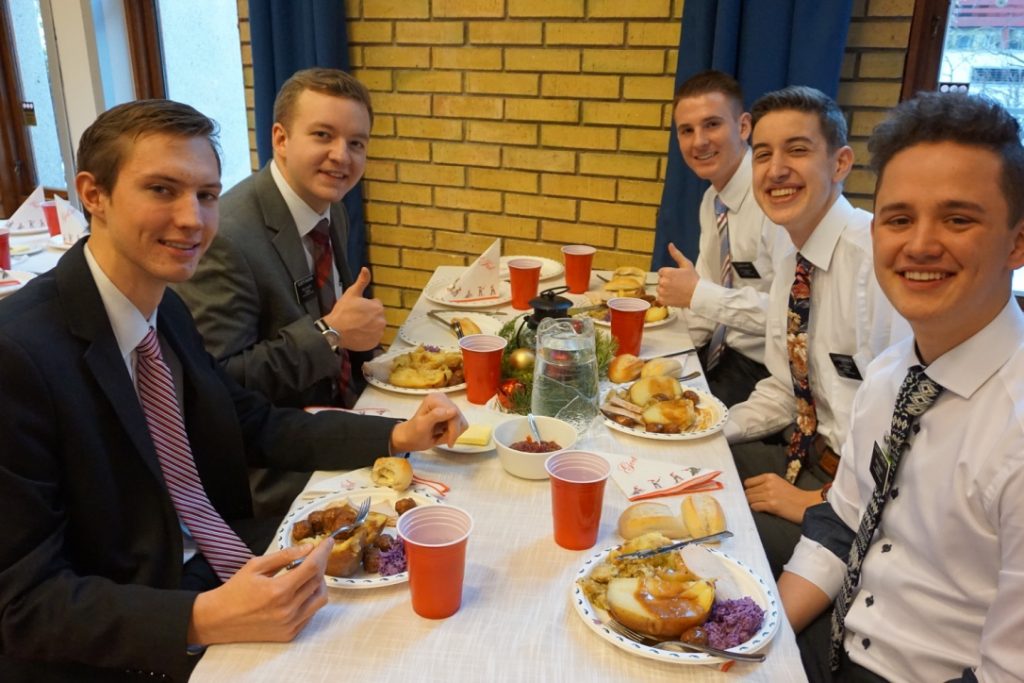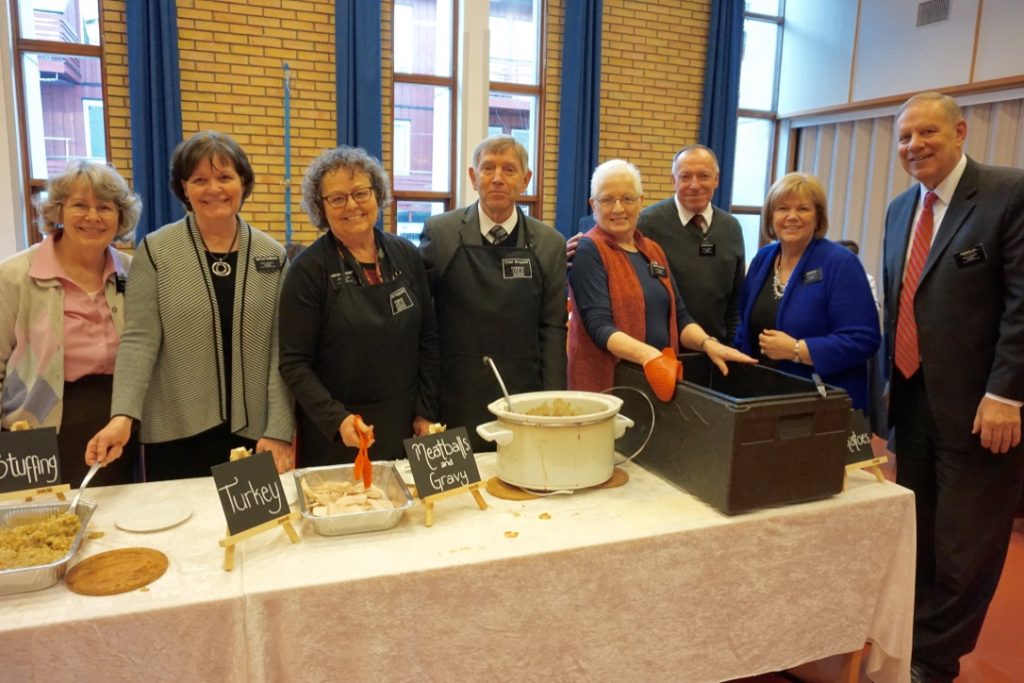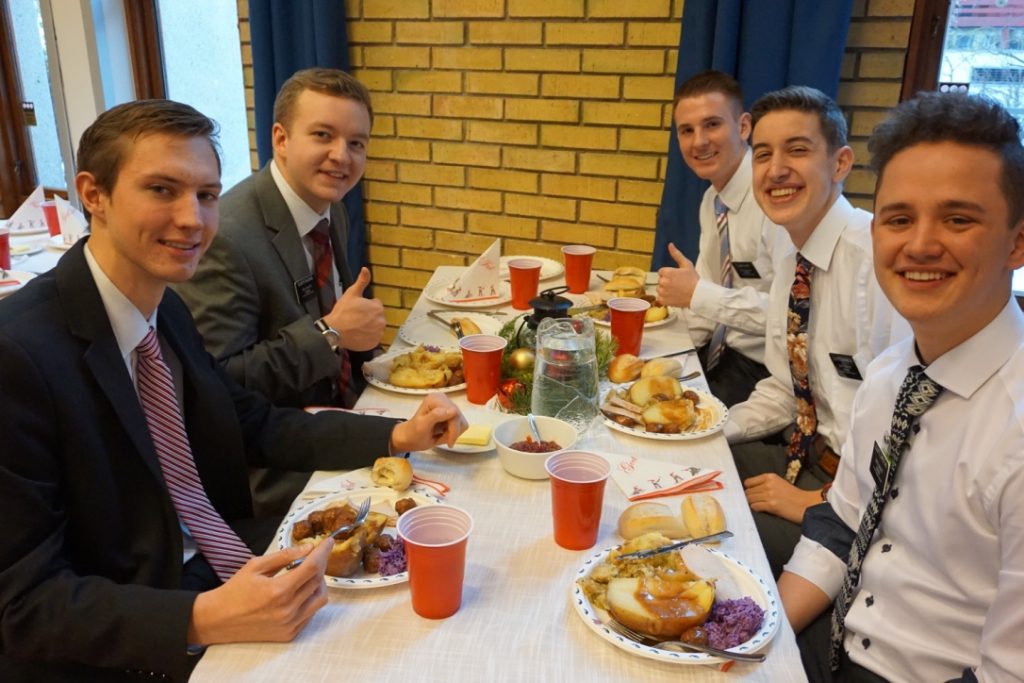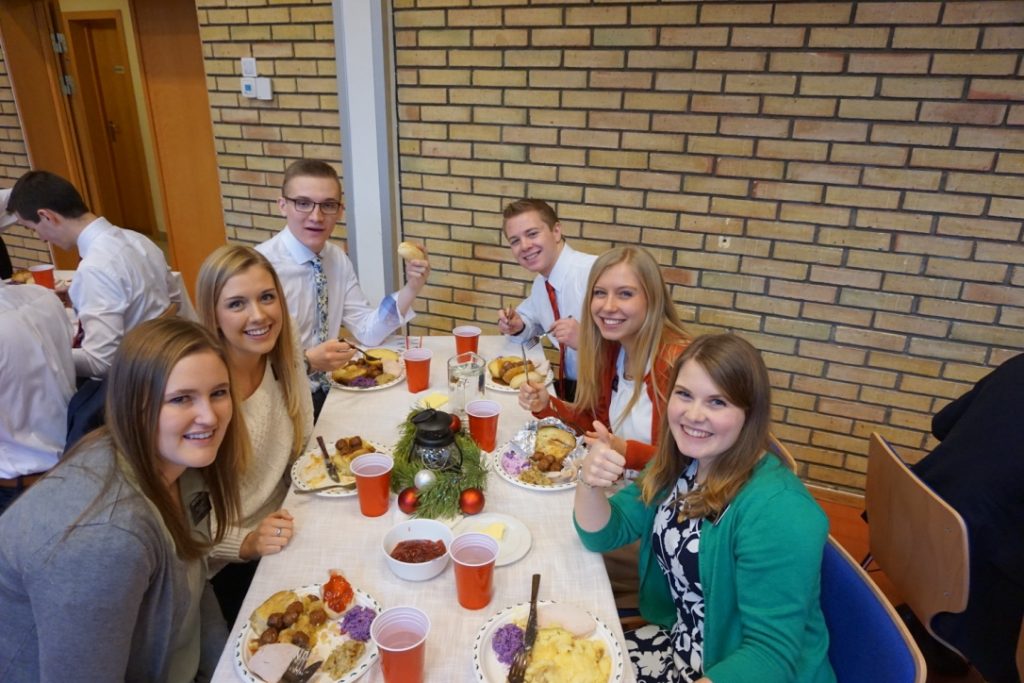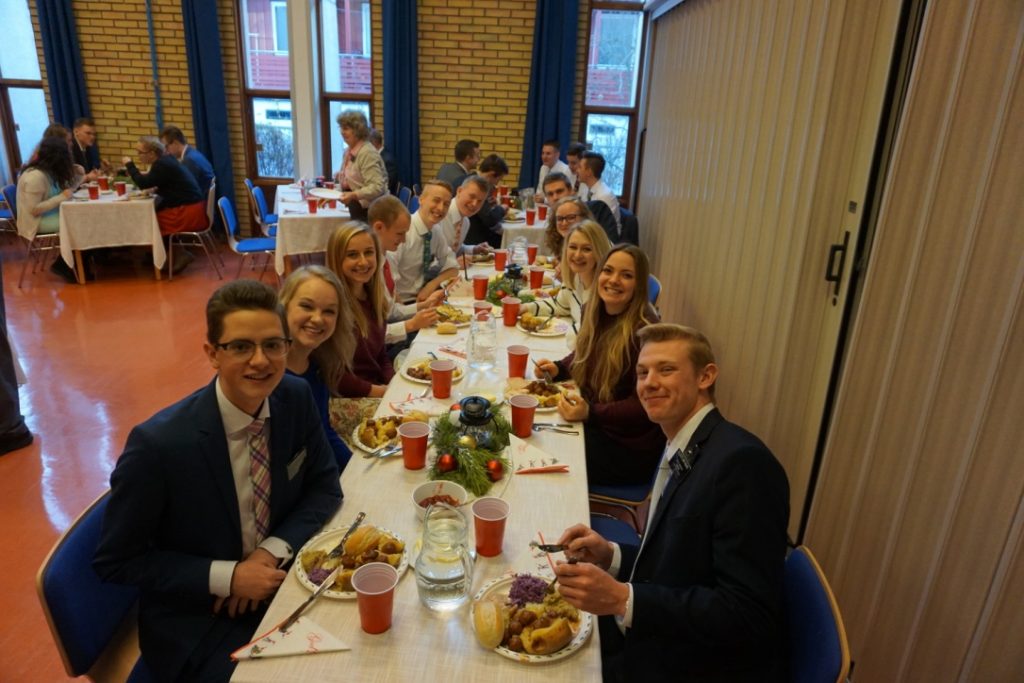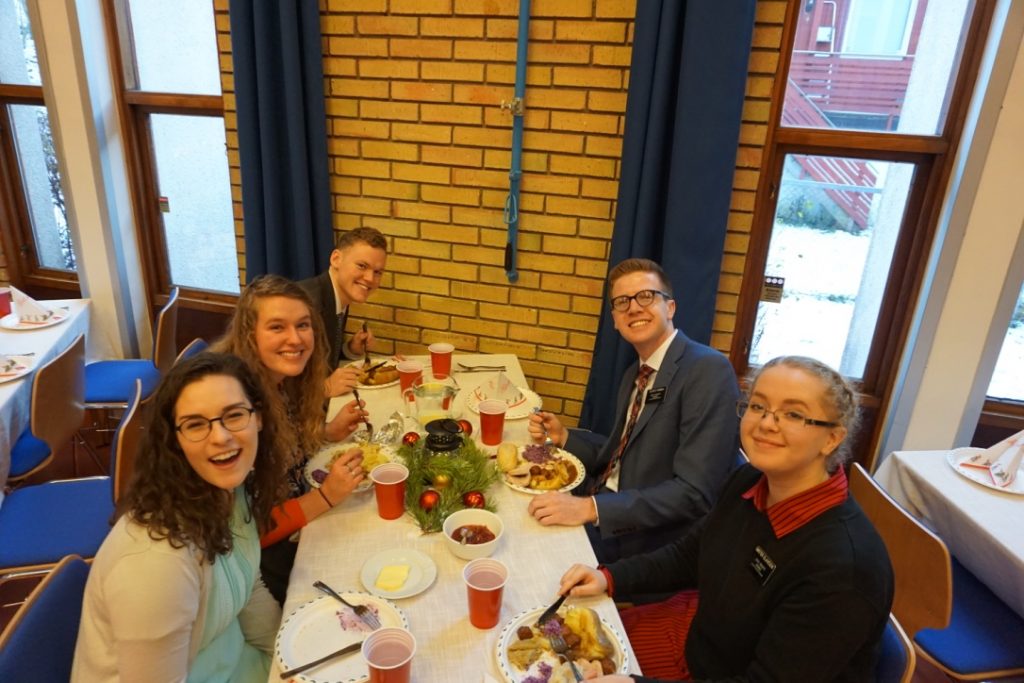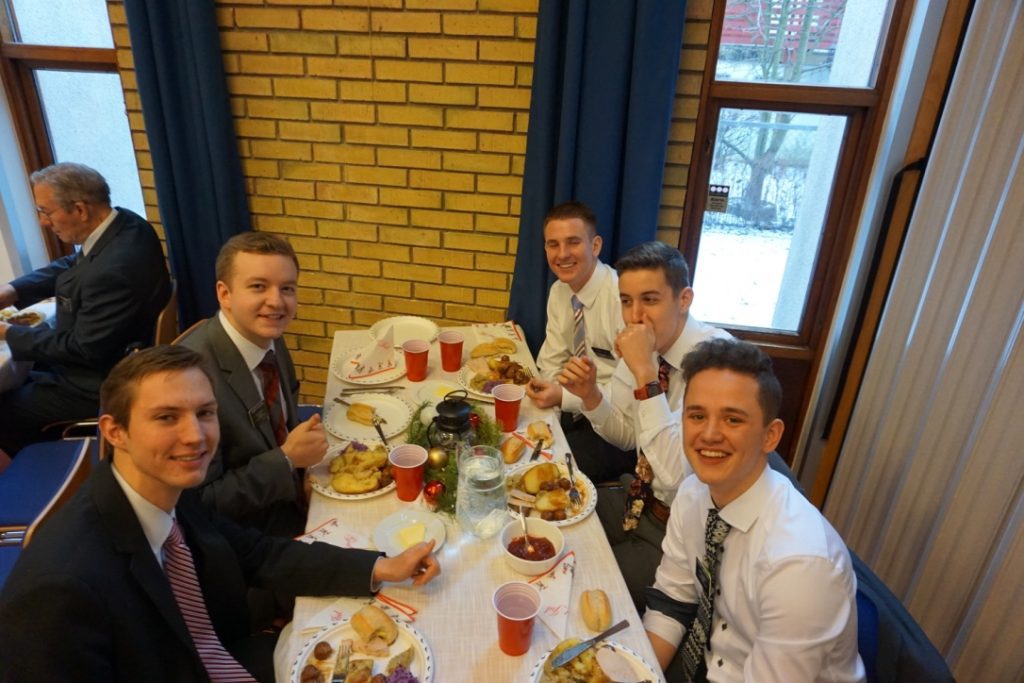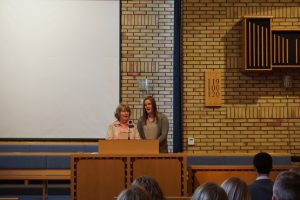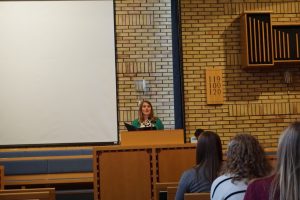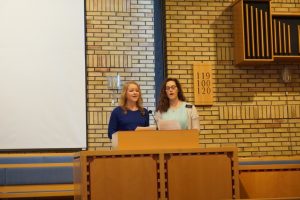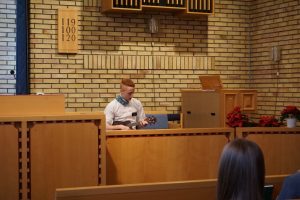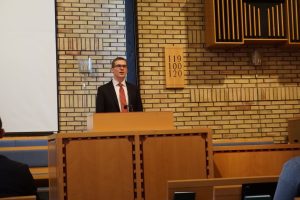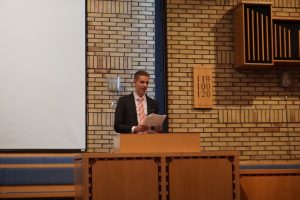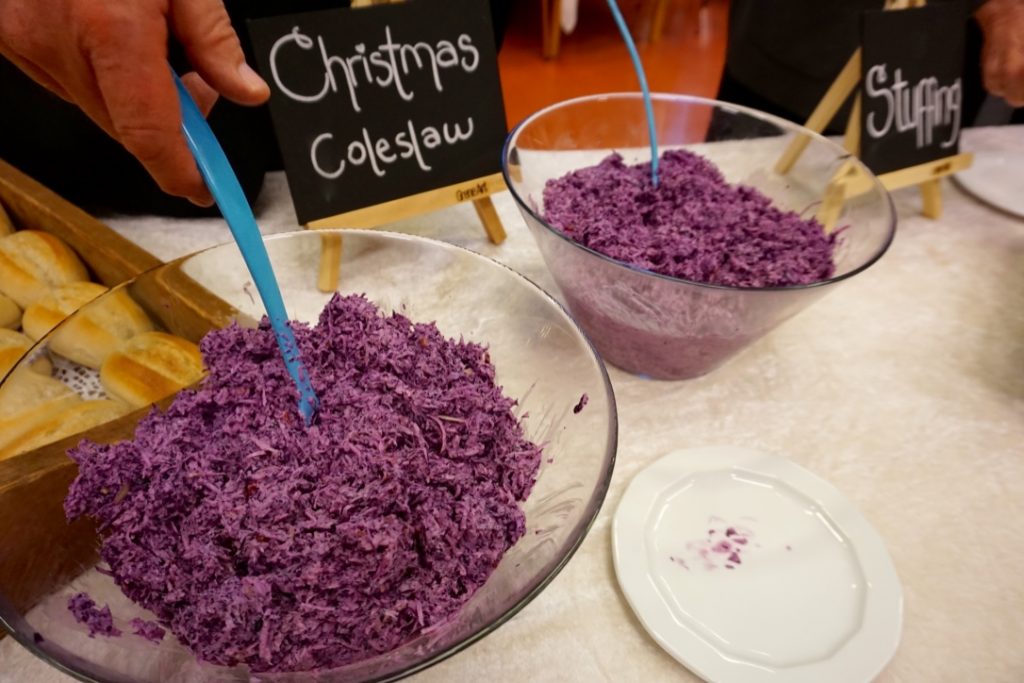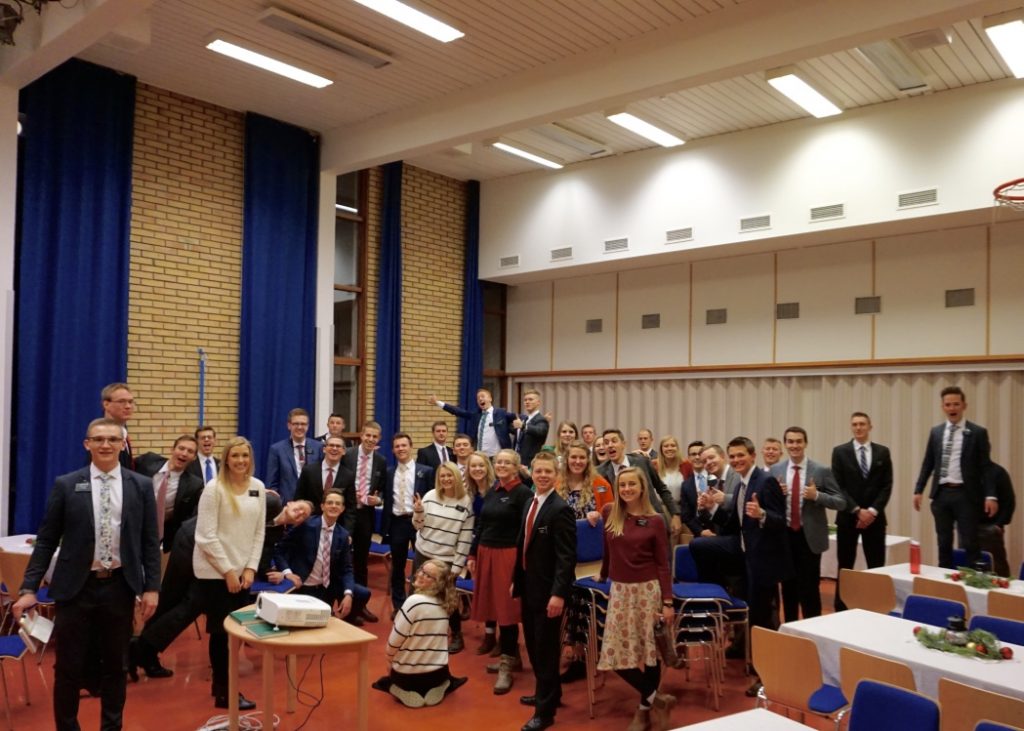 Day 2!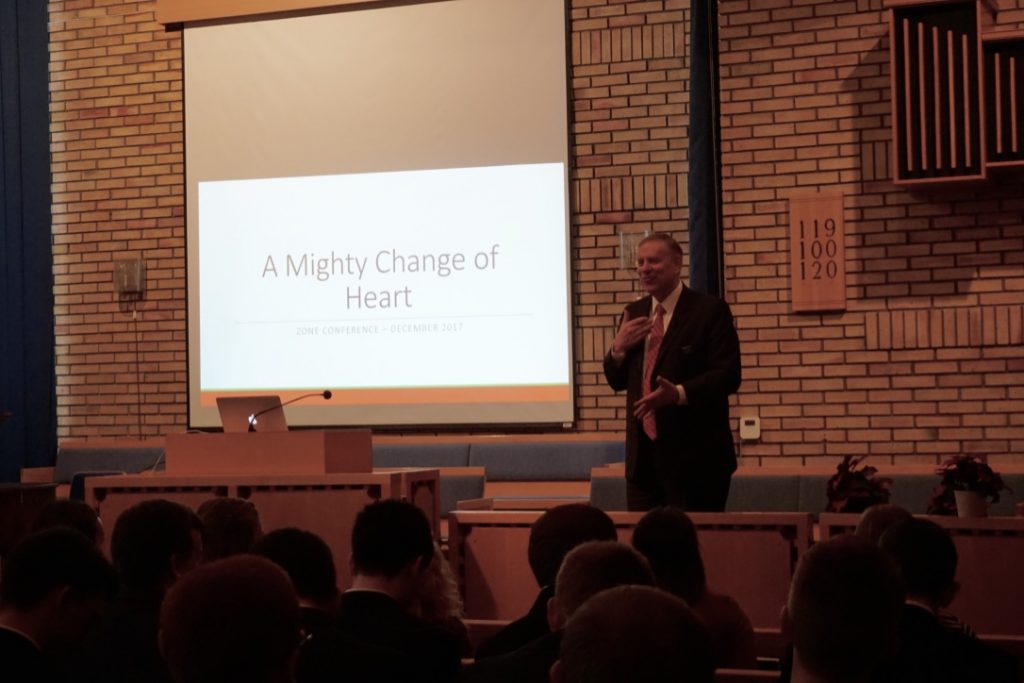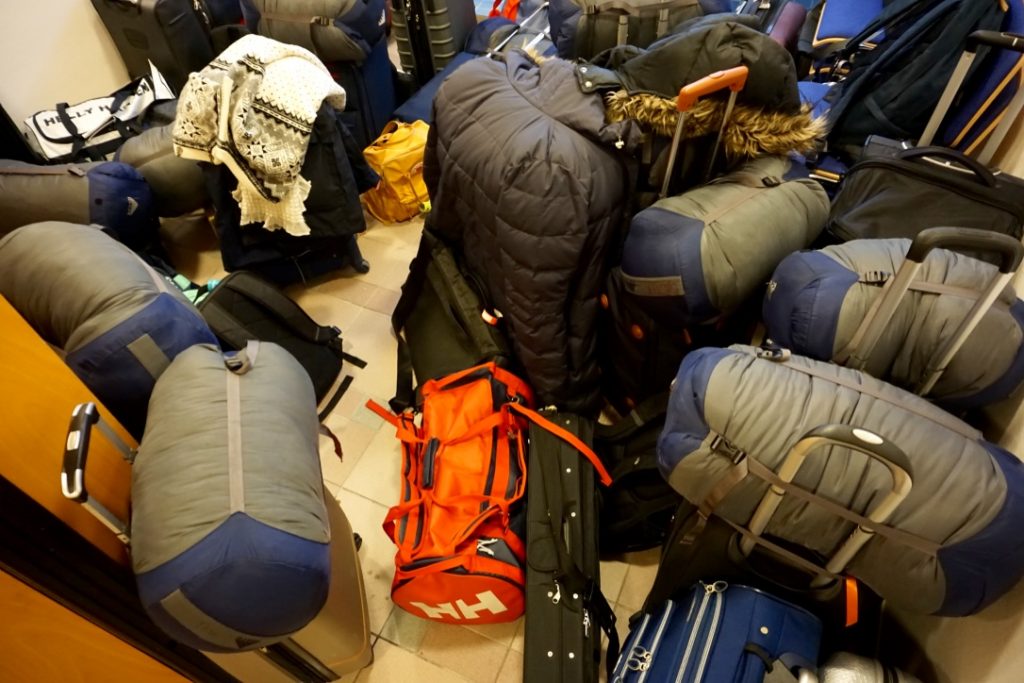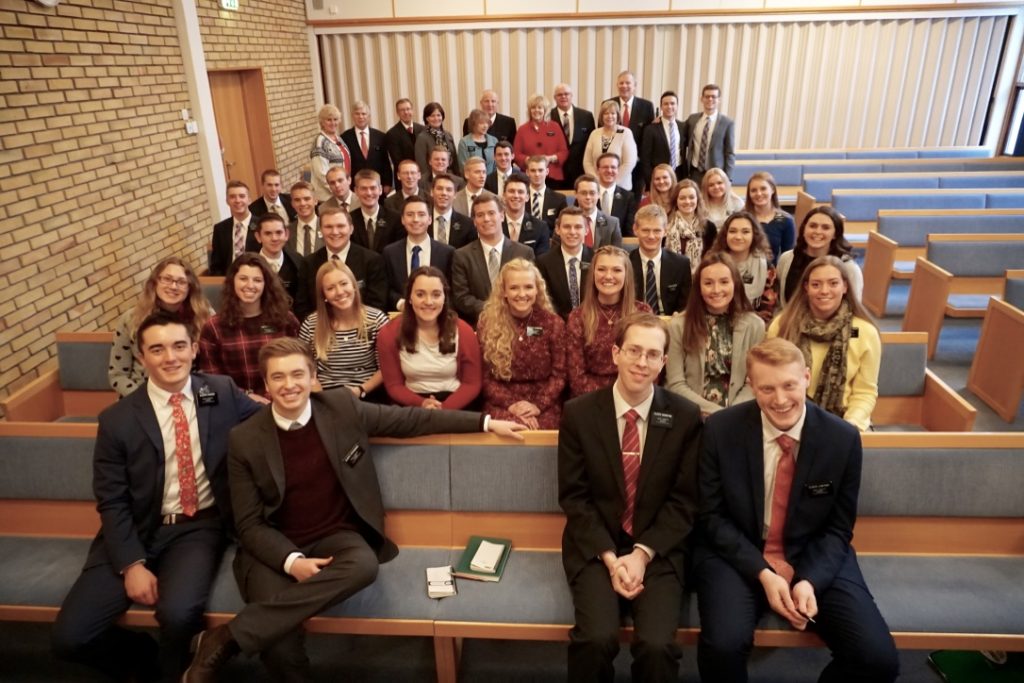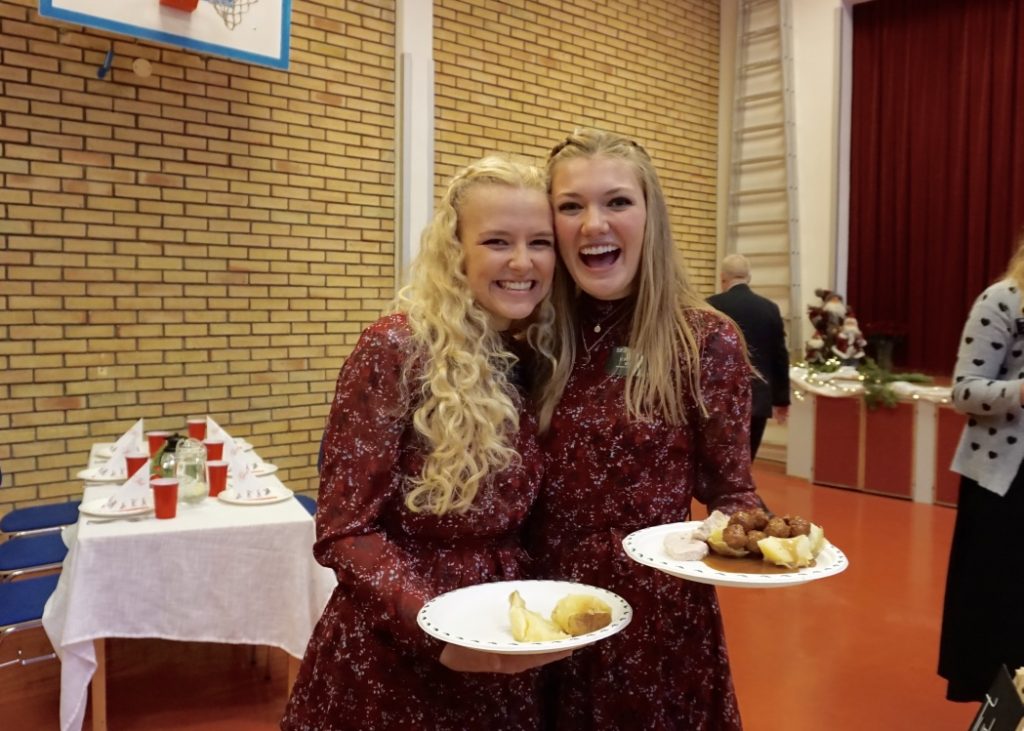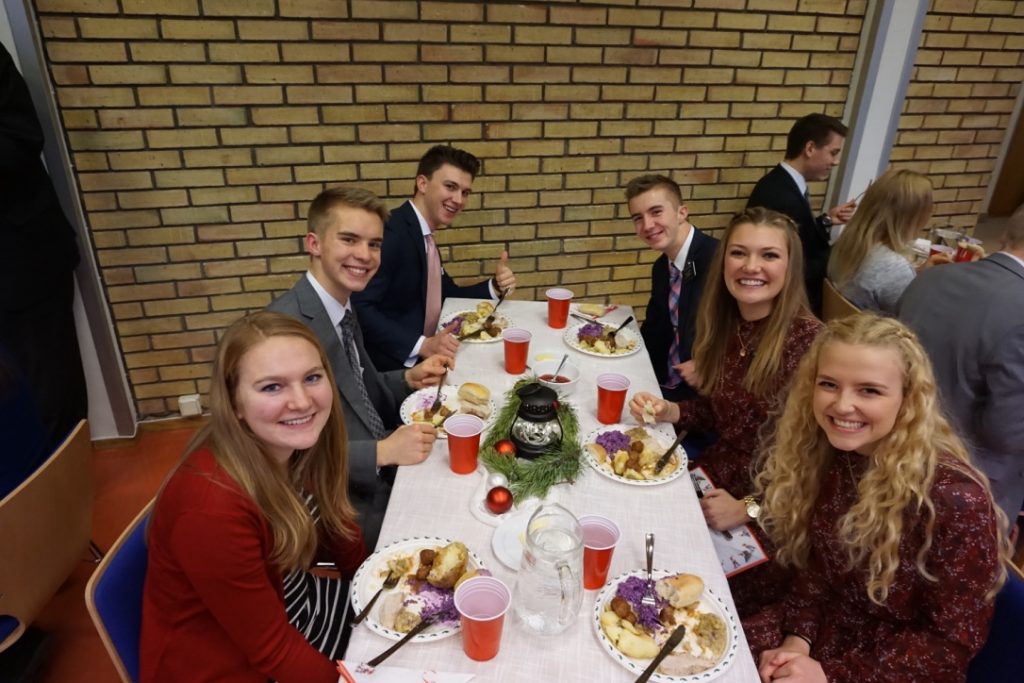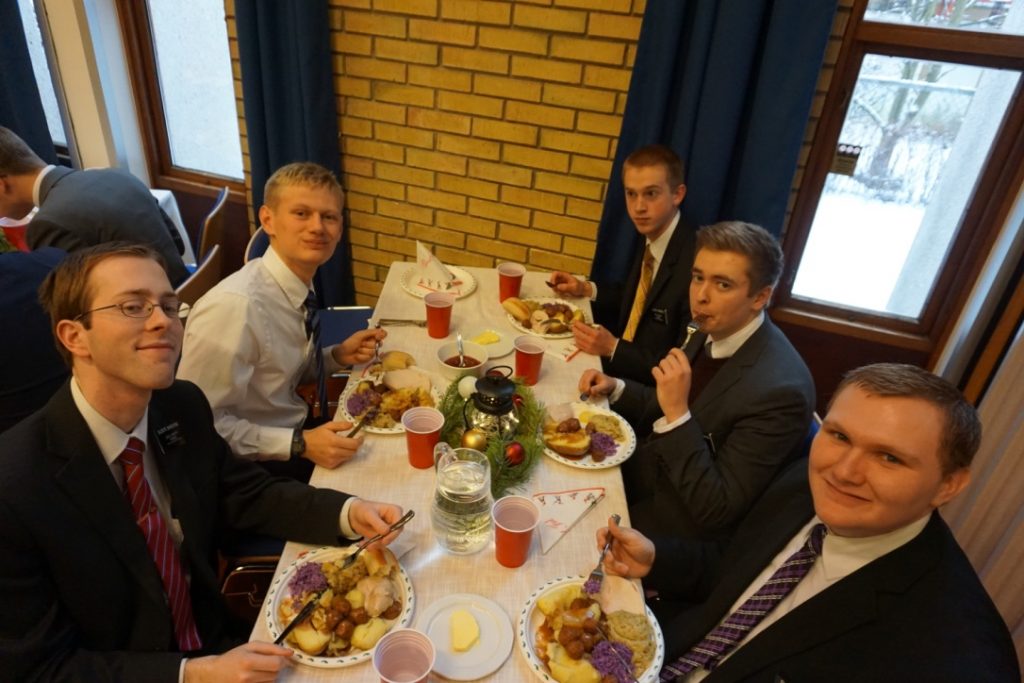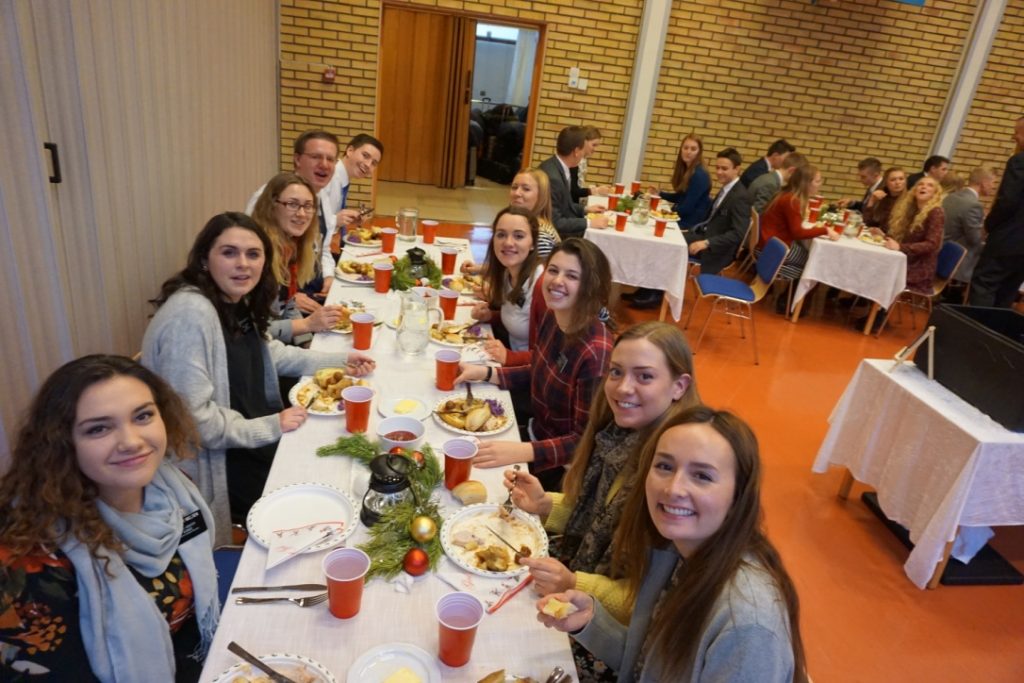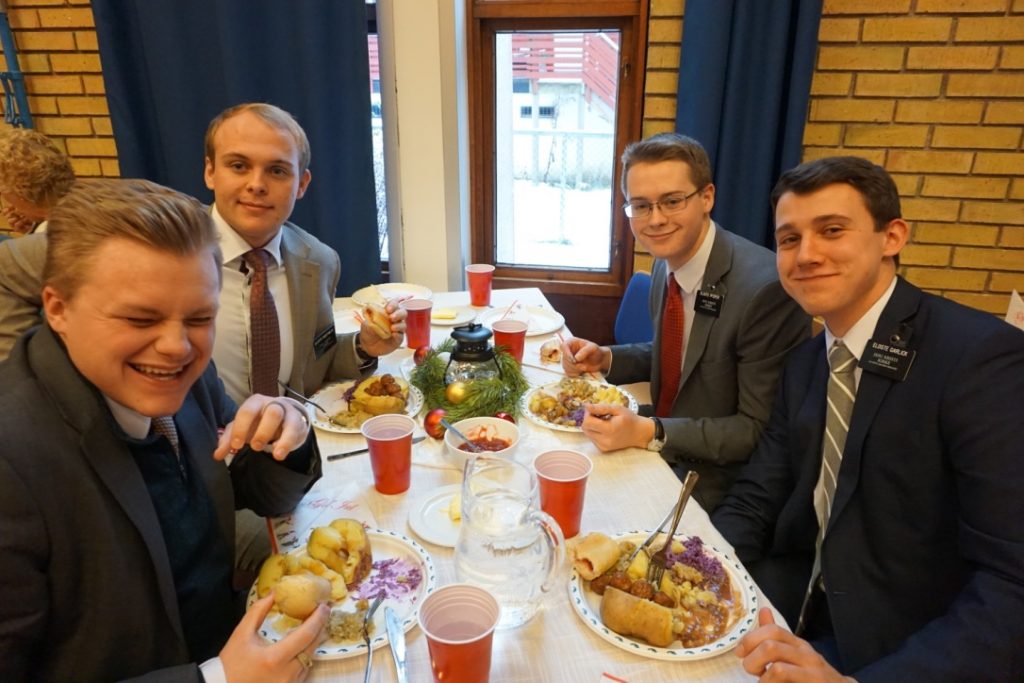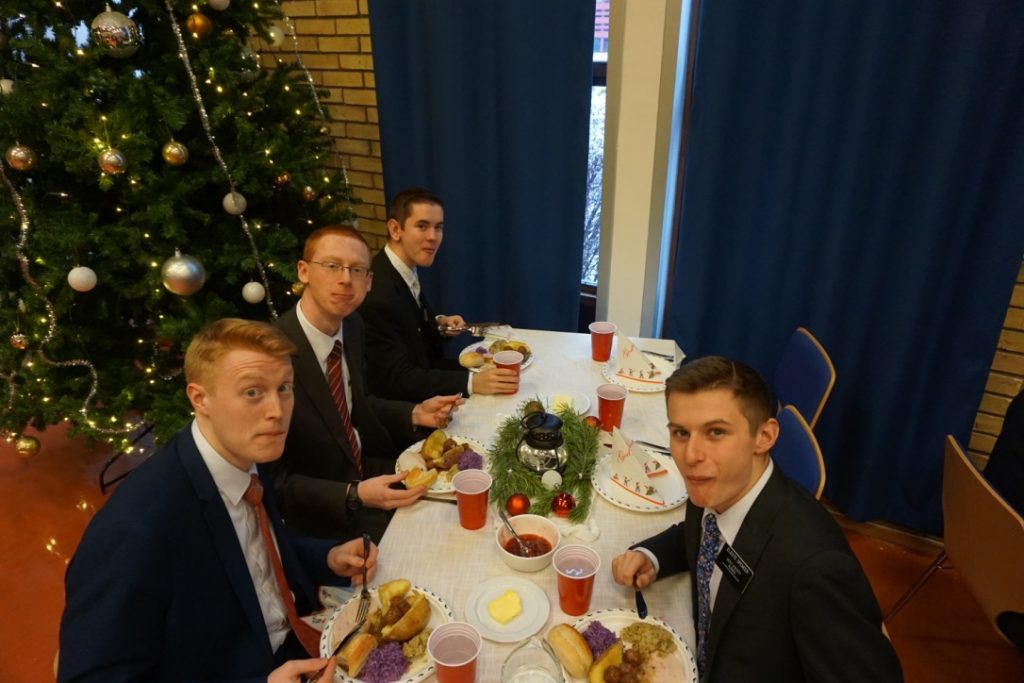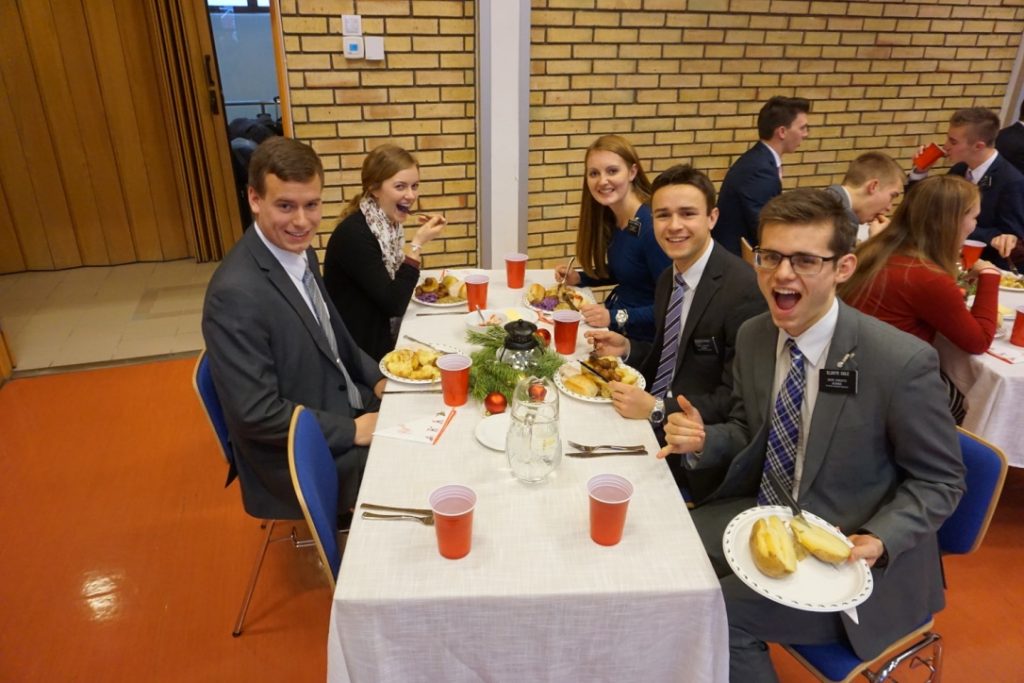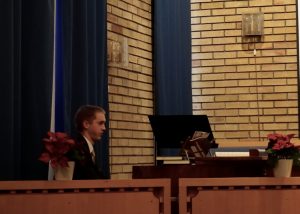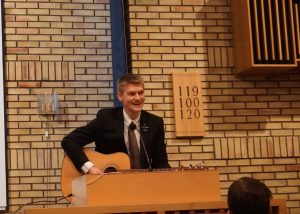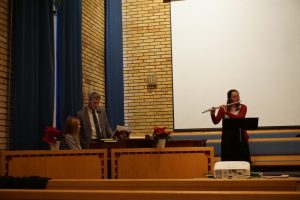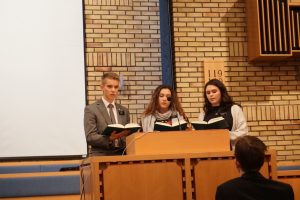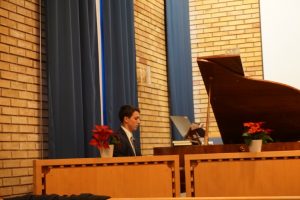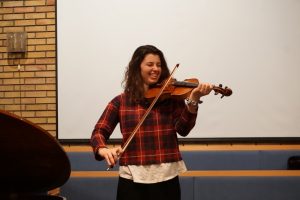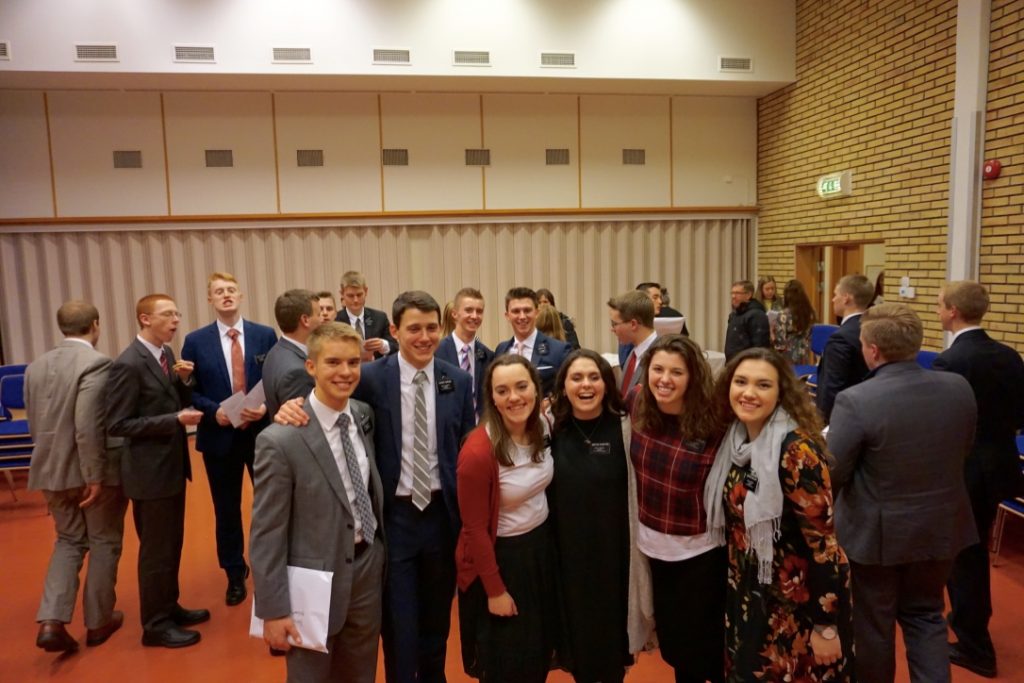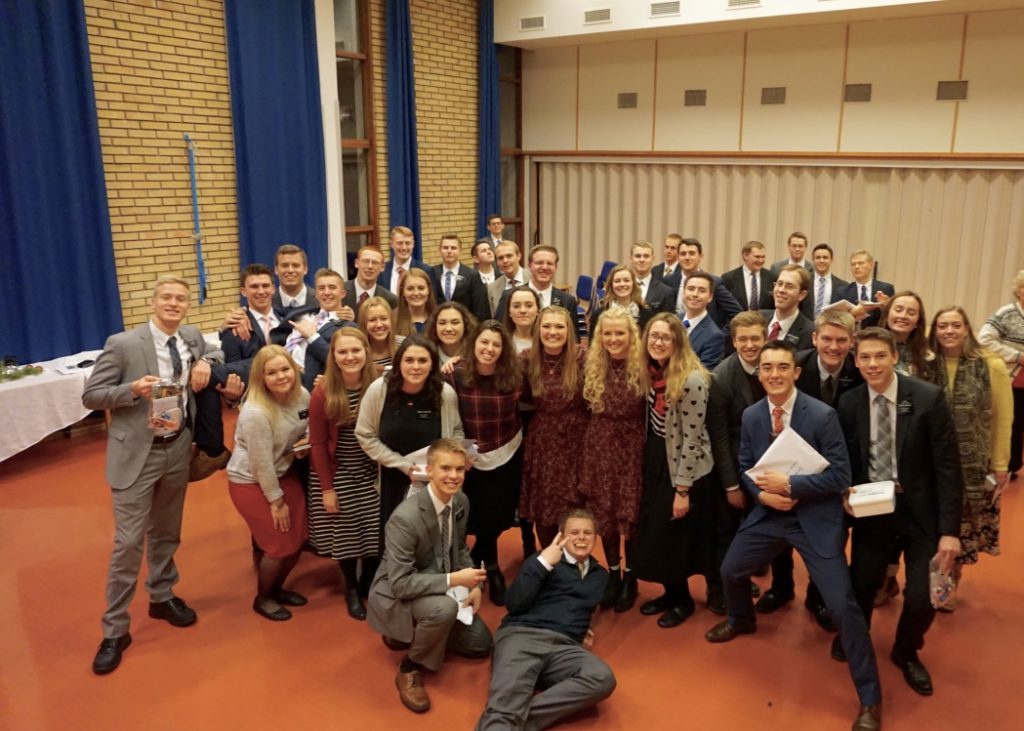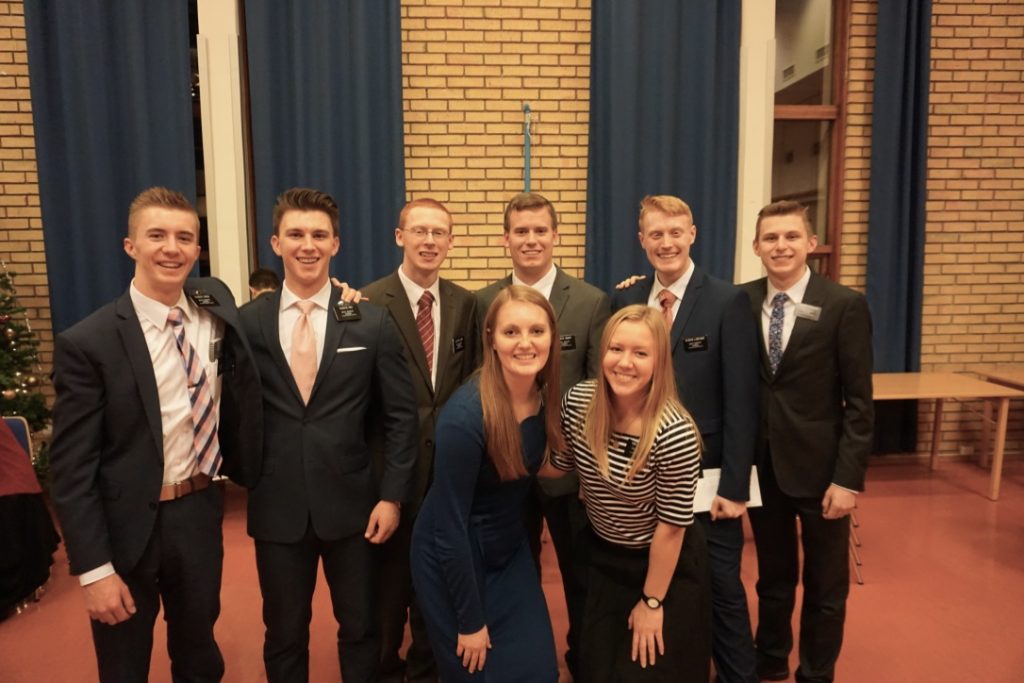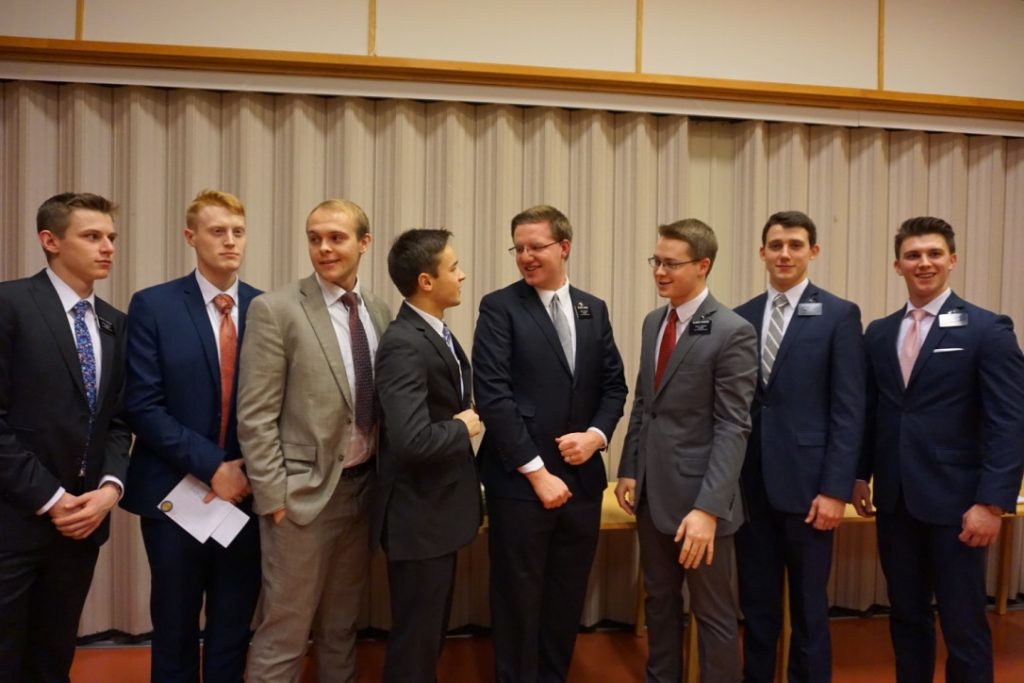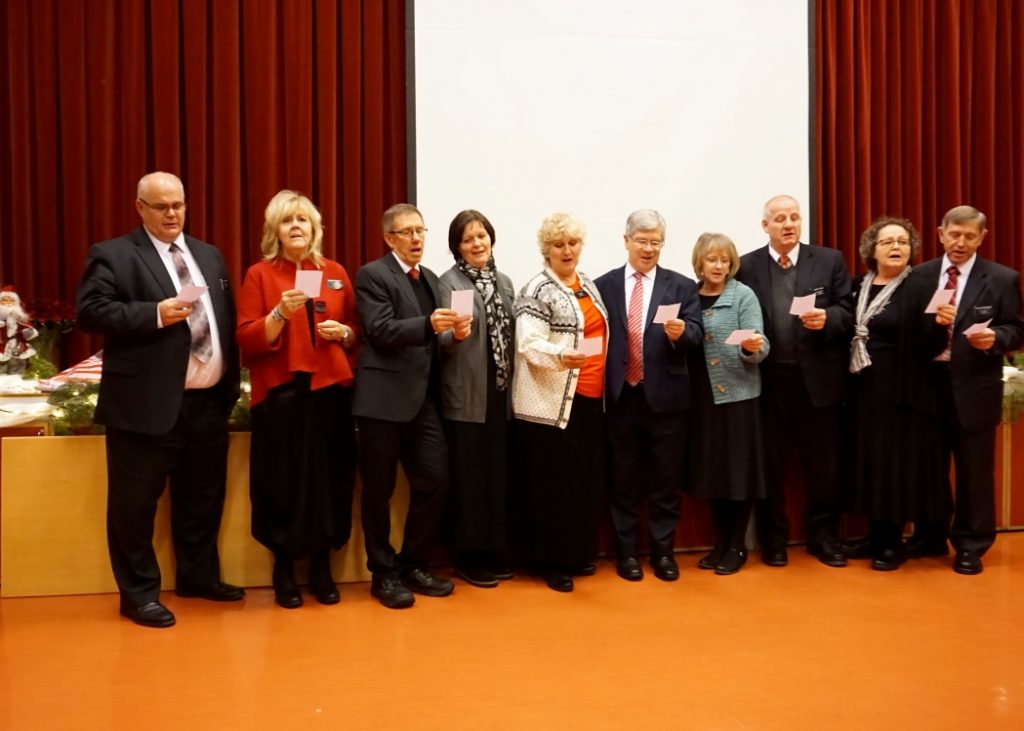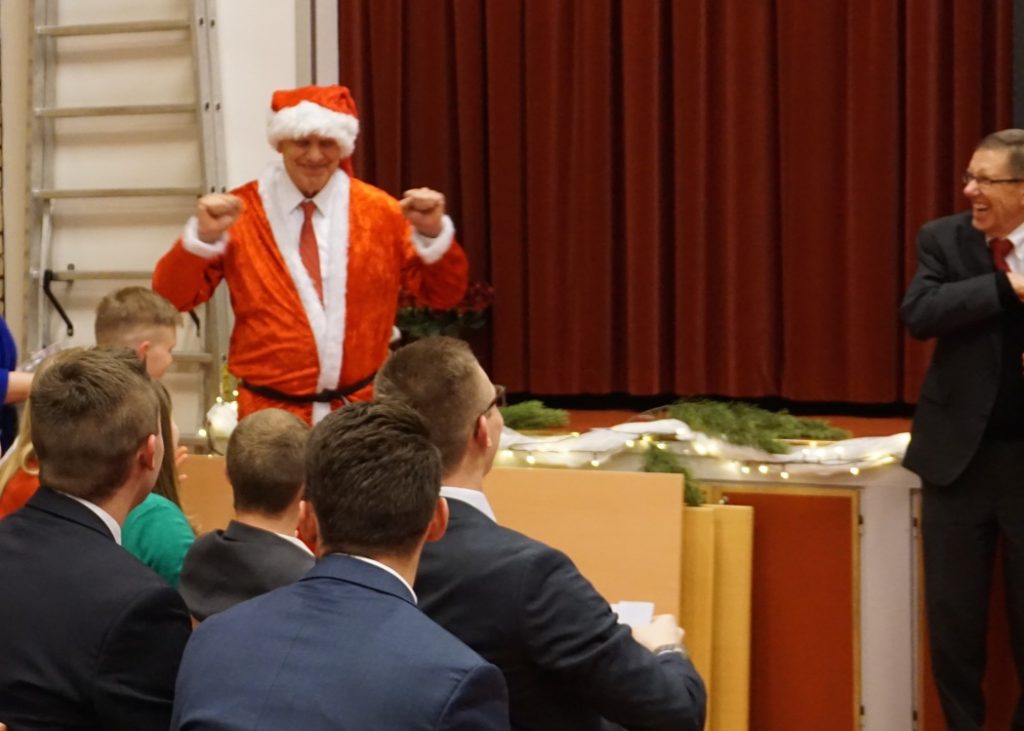 ****  God Jul from President and Sister Hill  ****