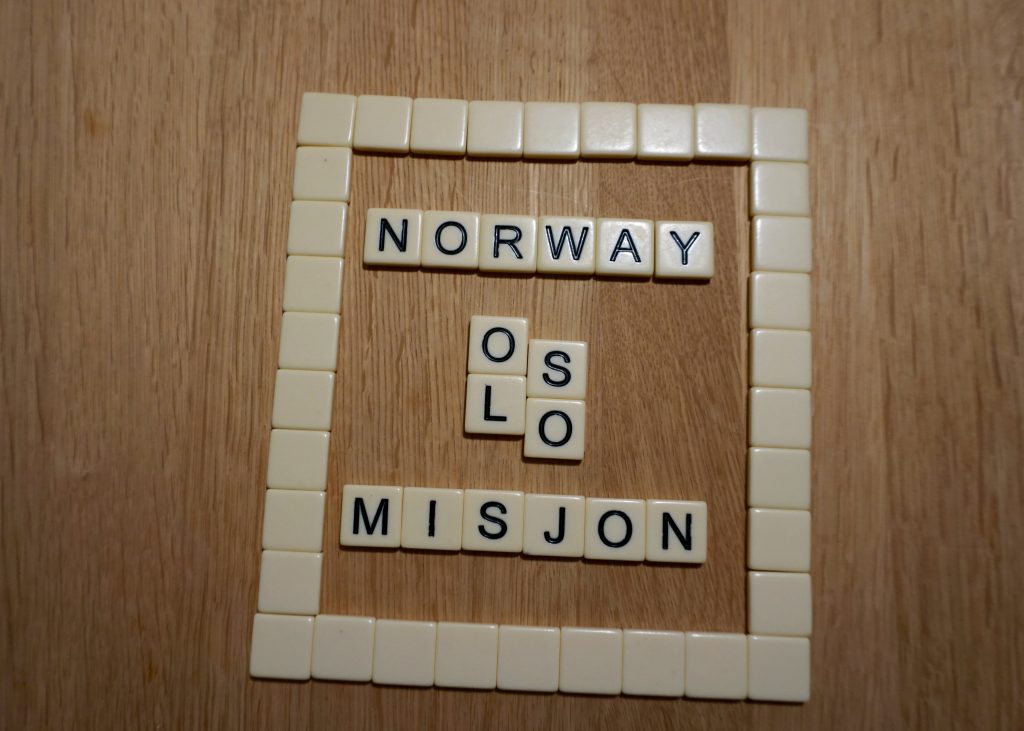 In with the new…
To welcome in the New Year we invited the missionaries from Sandvika, Drammen, and Olso to the mission home to eat and play games. After all the Christmas chocolate…we decided to serve Cafe Rio pork salads. It was a great night!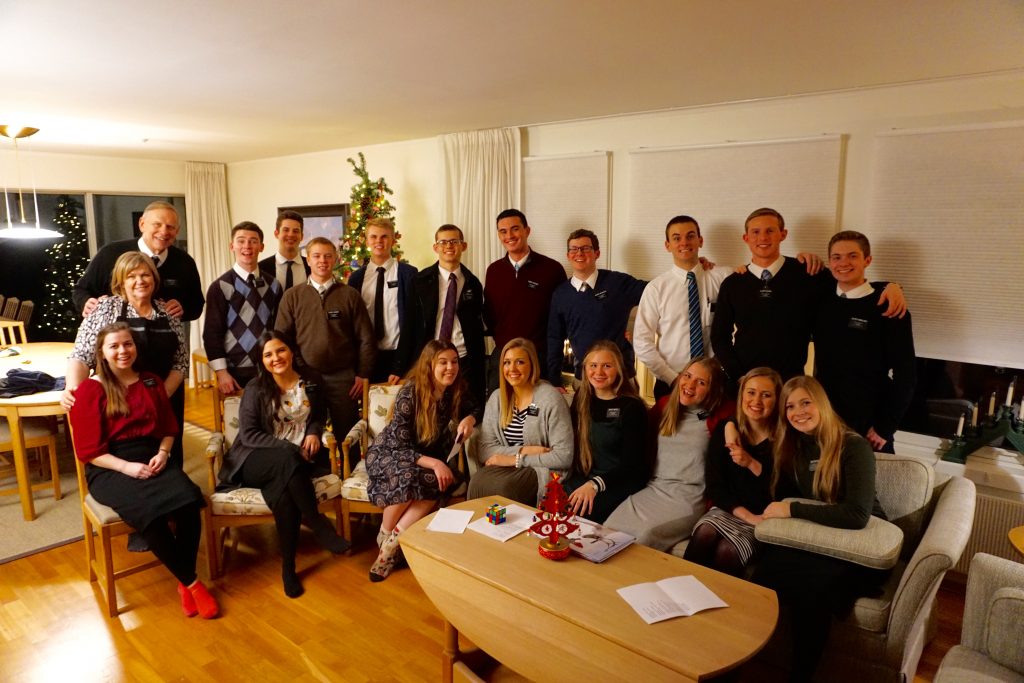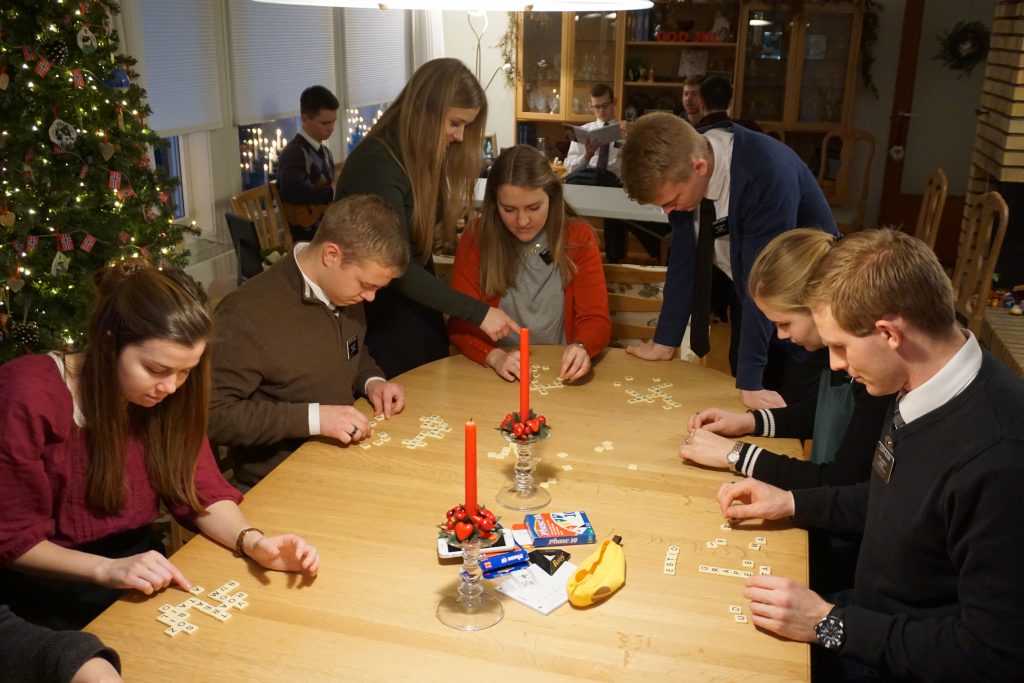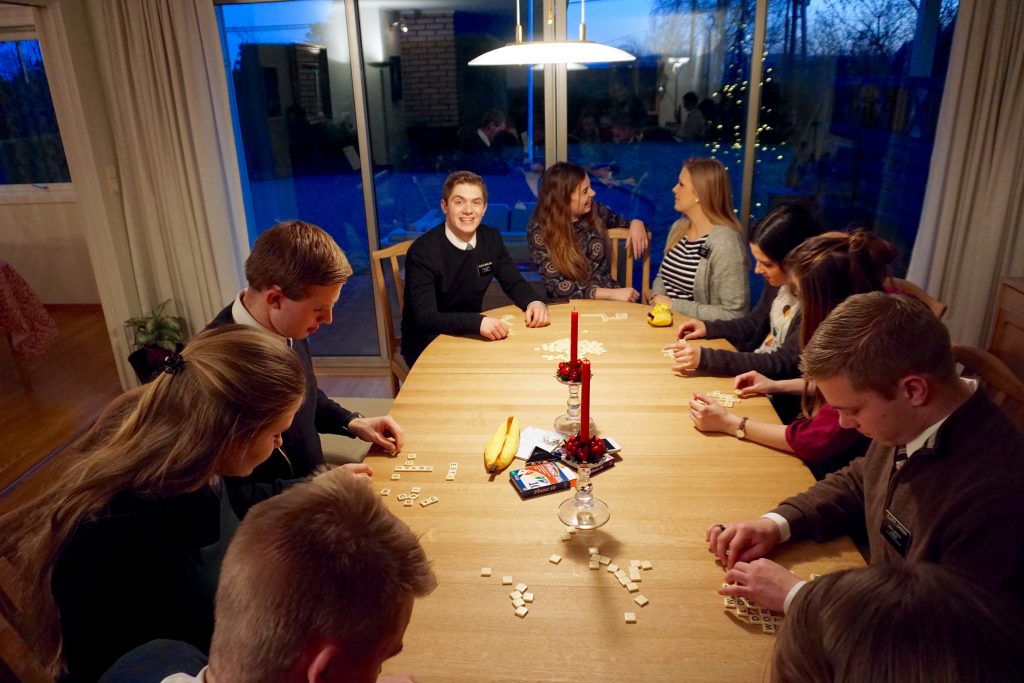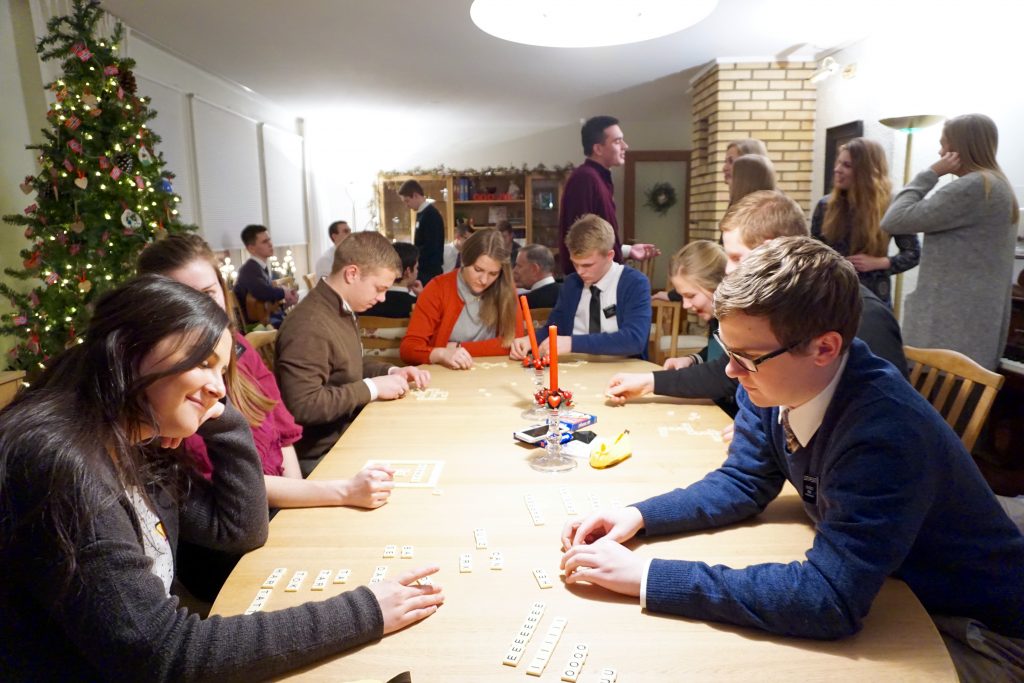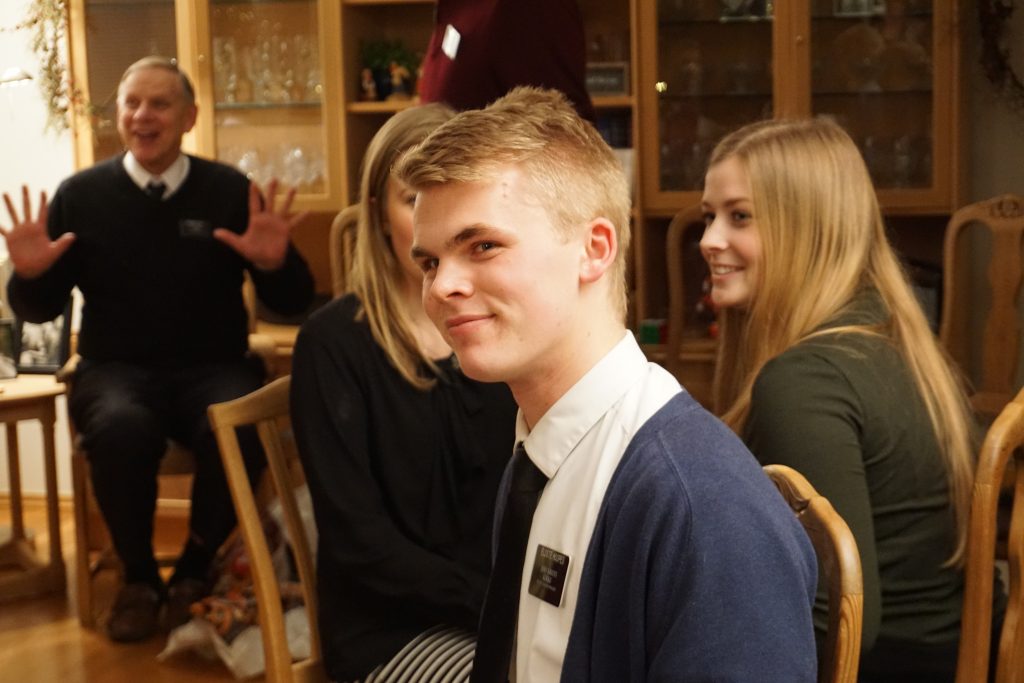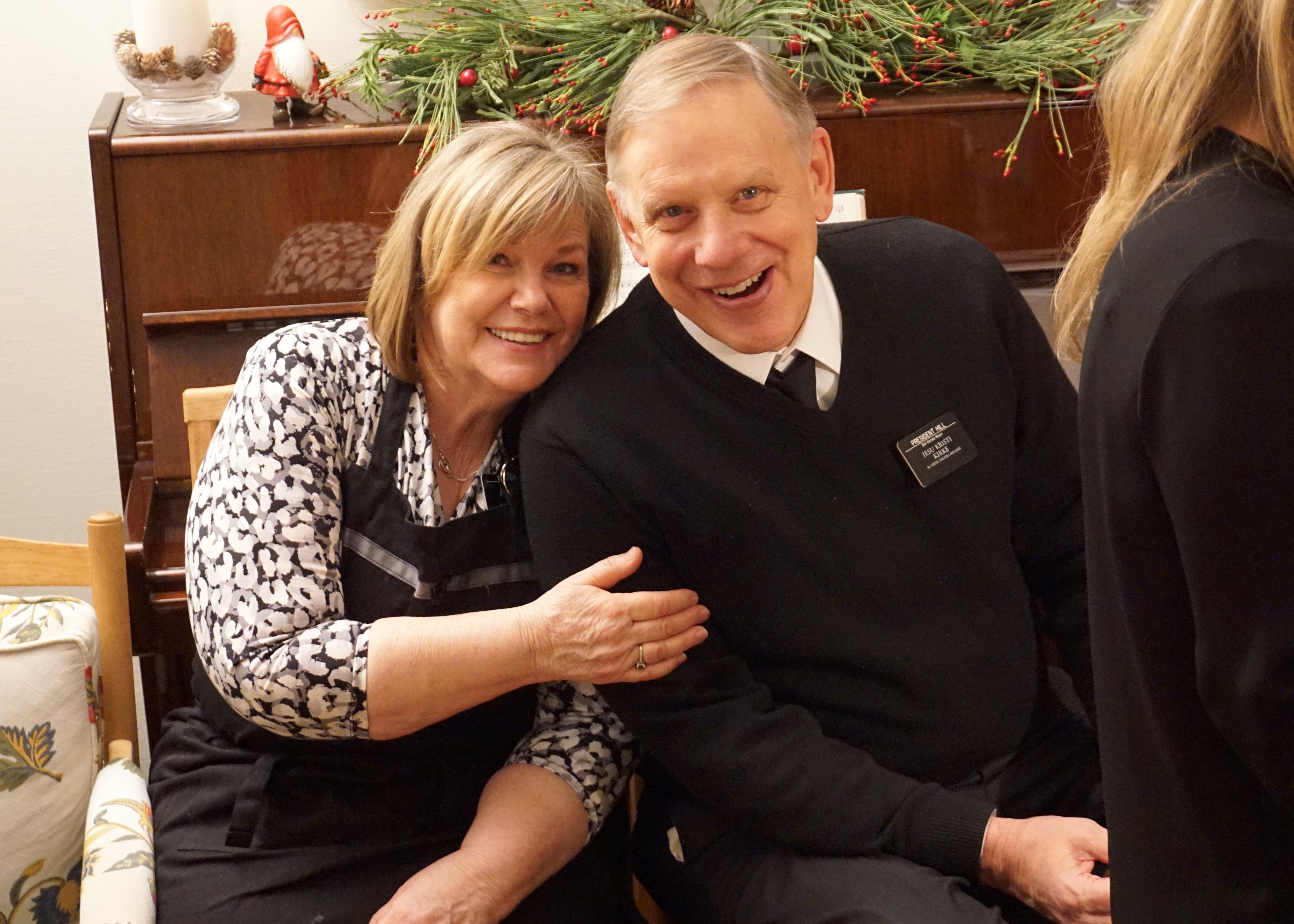 And…. we watched as the missionaries cut down a ceral box over and over until there was just a piece of carboard on the ground. The object was to pick it up with your teeth without putting your hands or knees on the floor.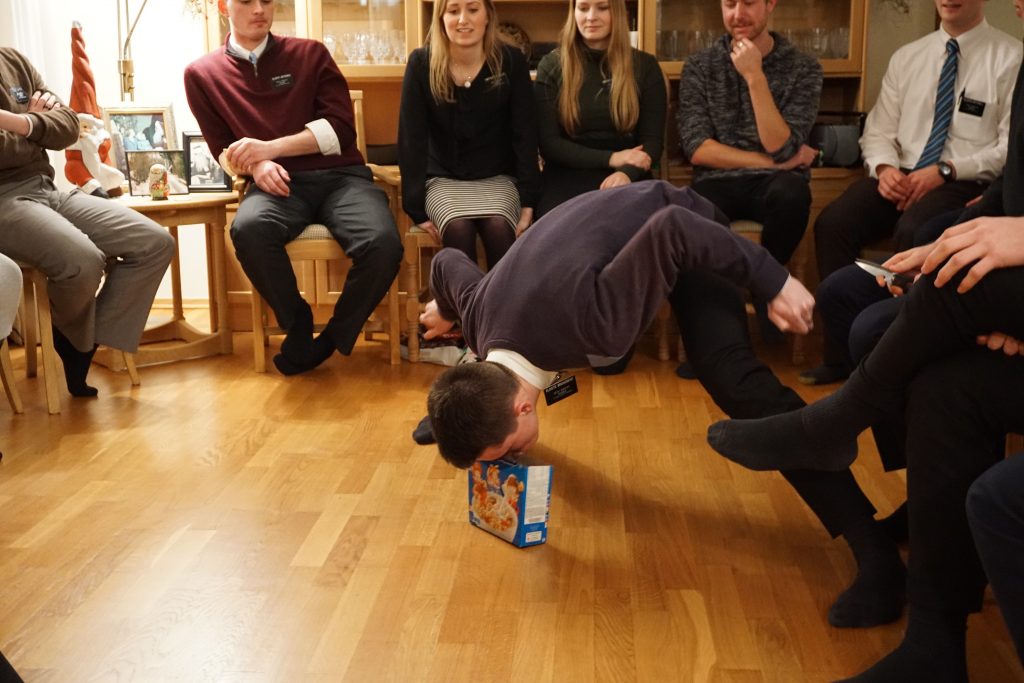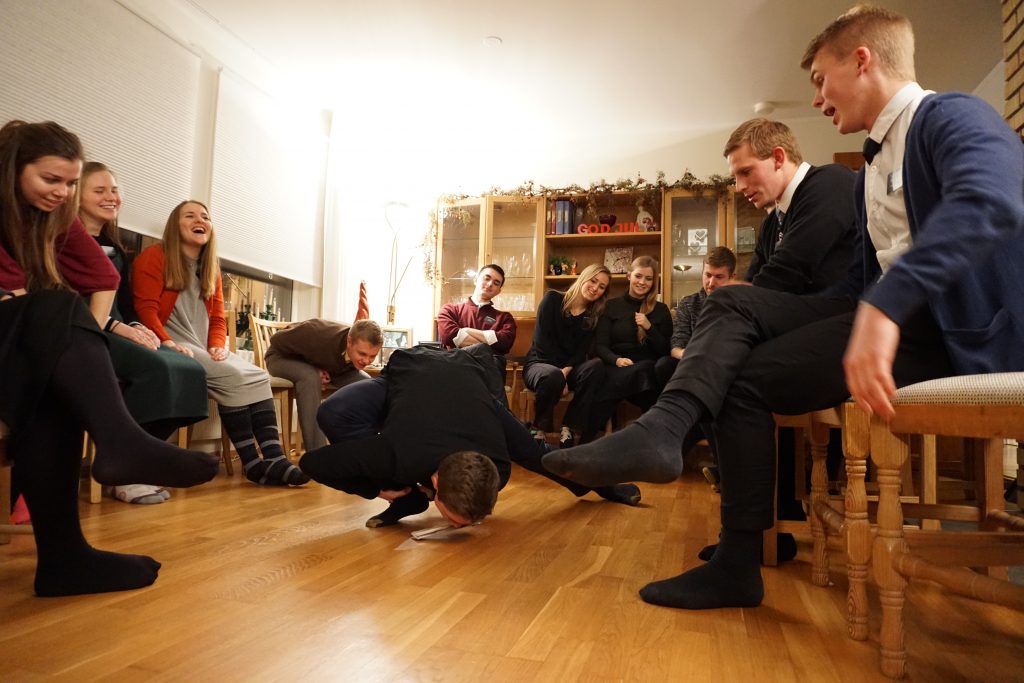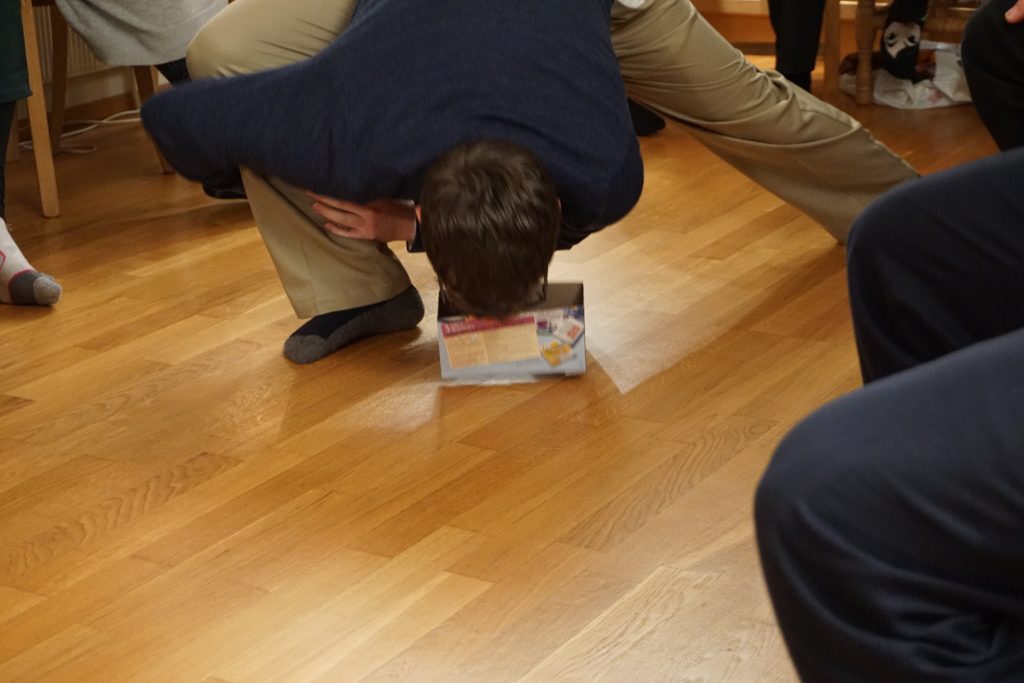 Elder Broadbent's compititive spirit emerged. He even borrowed an old pair of yoga pants from Sister Hill so he had a full range of motion…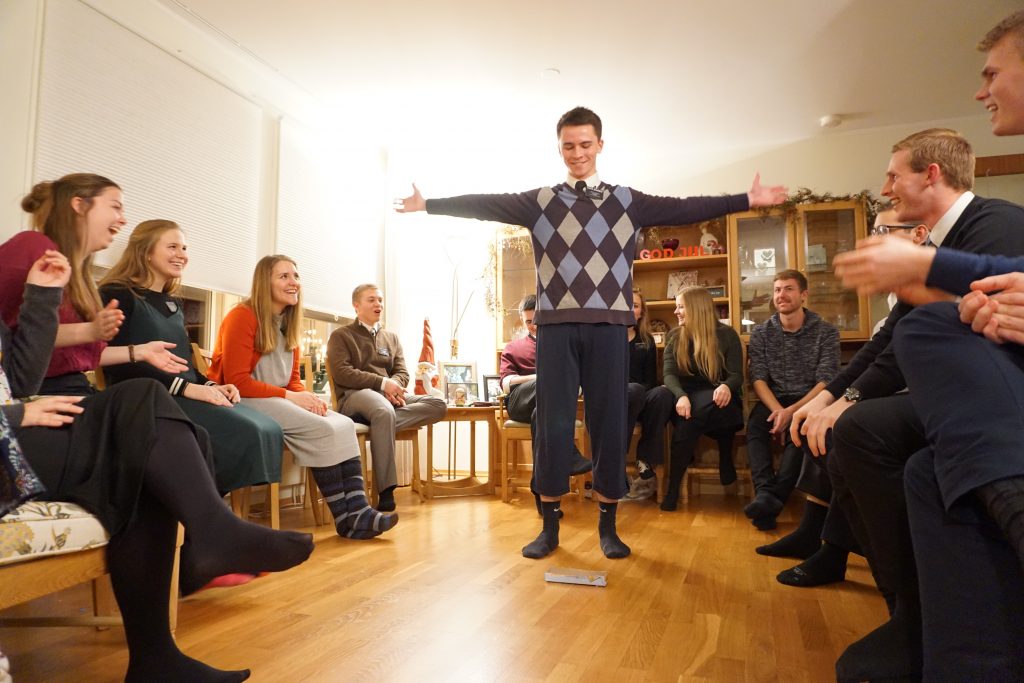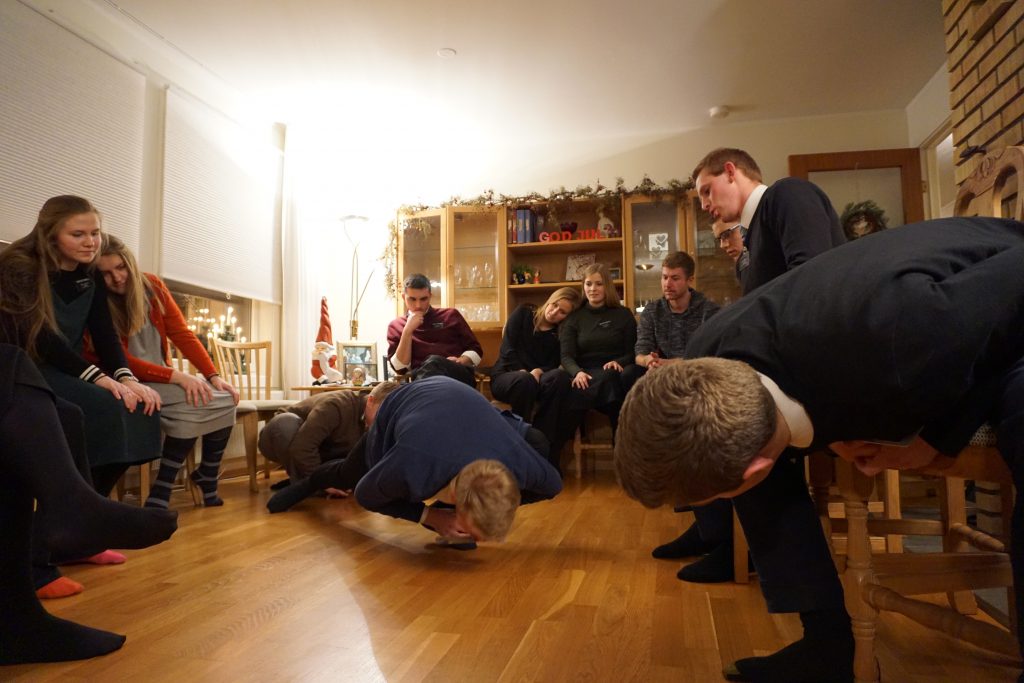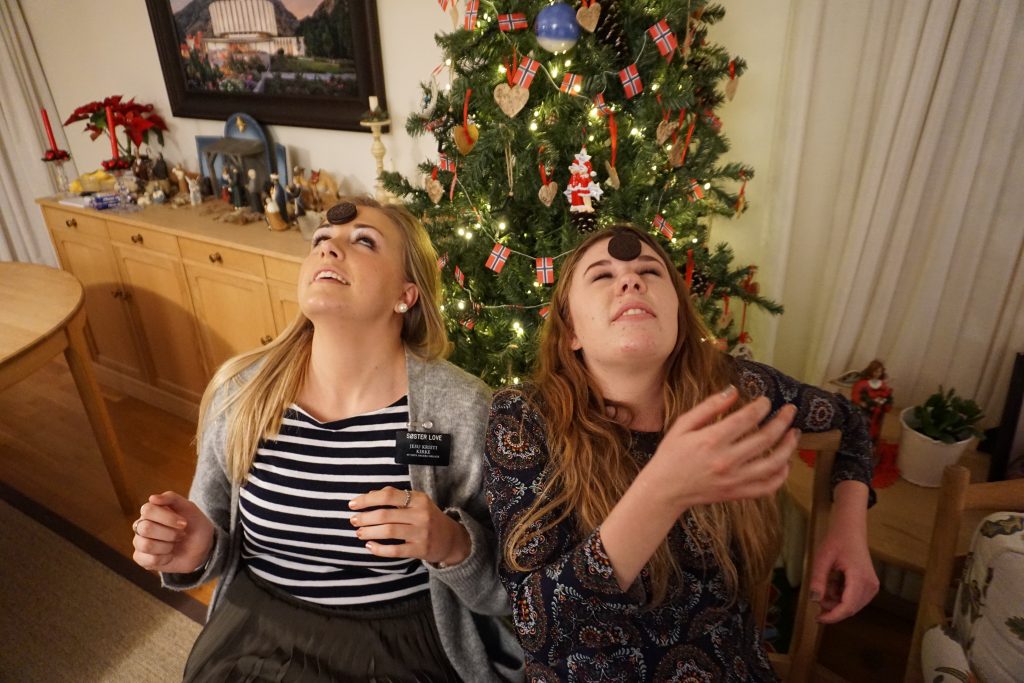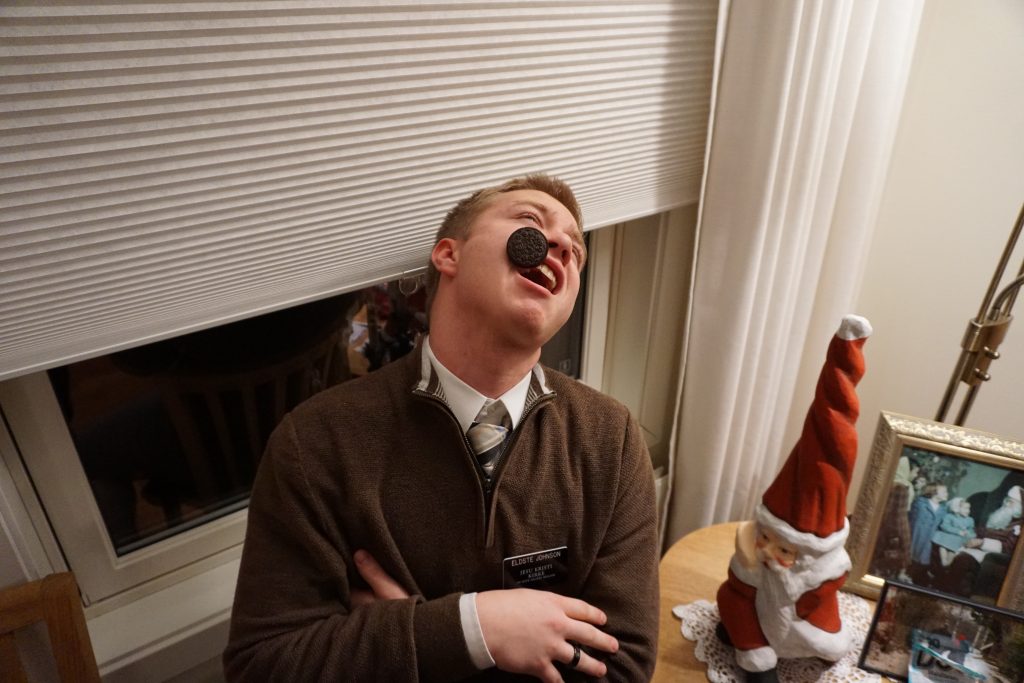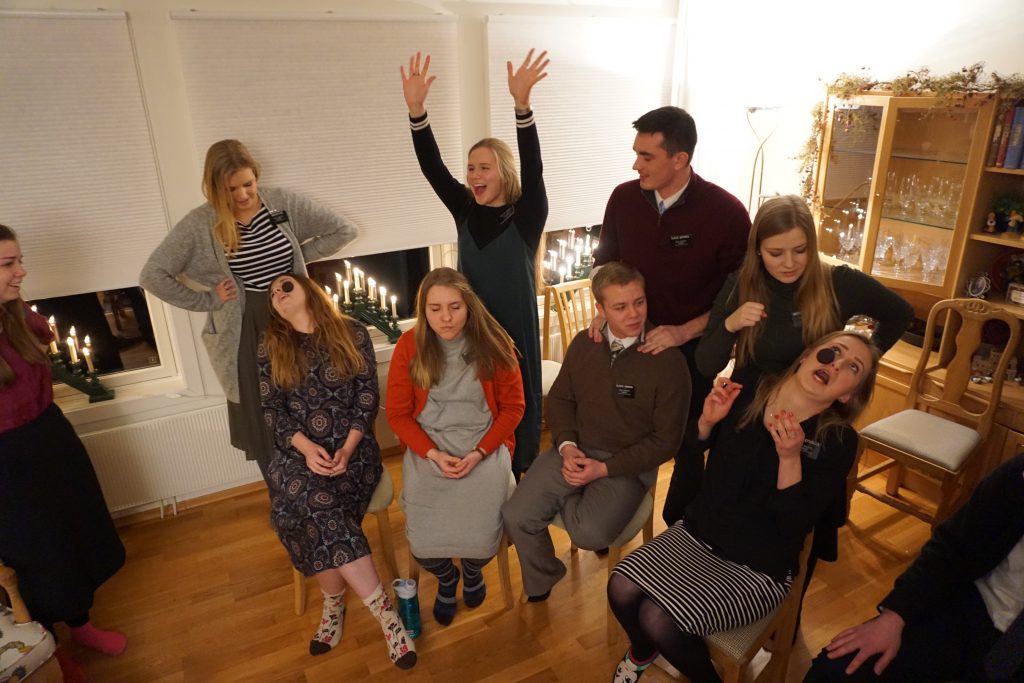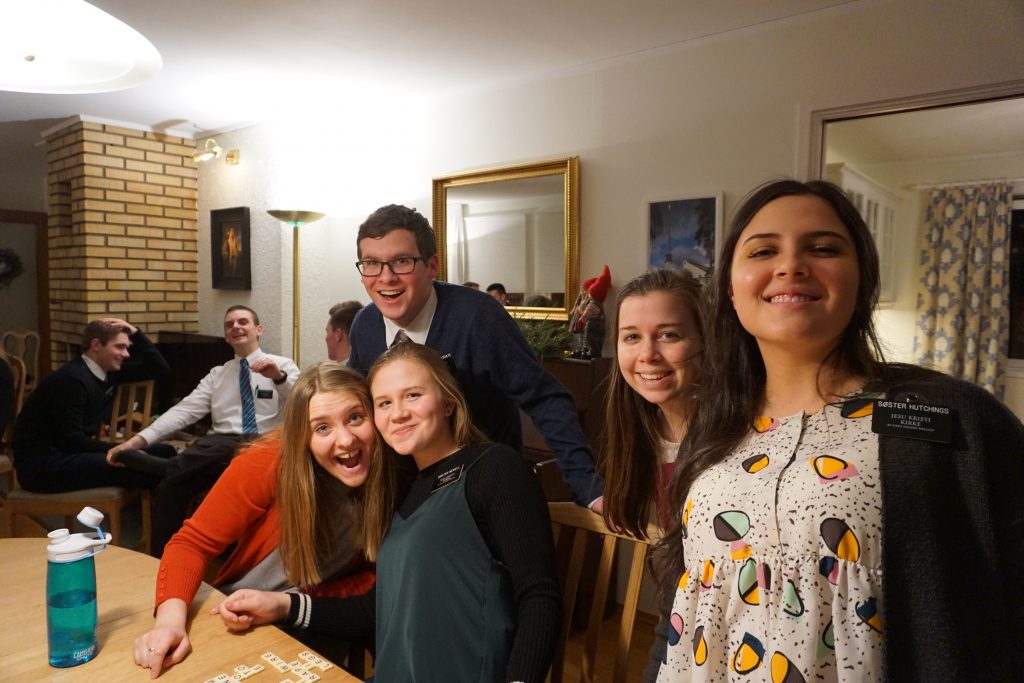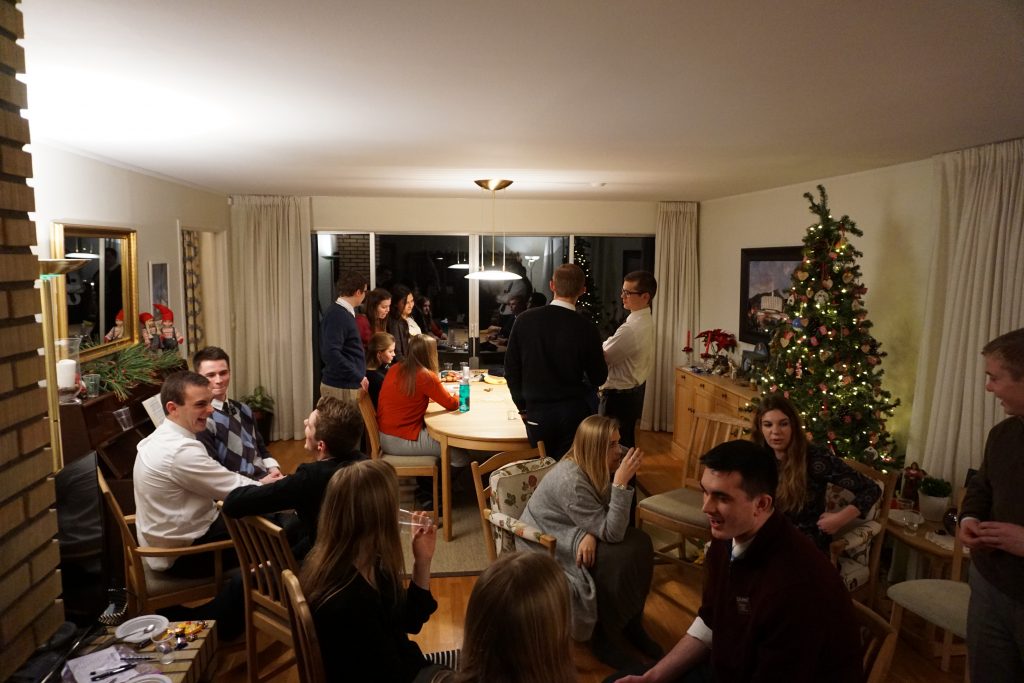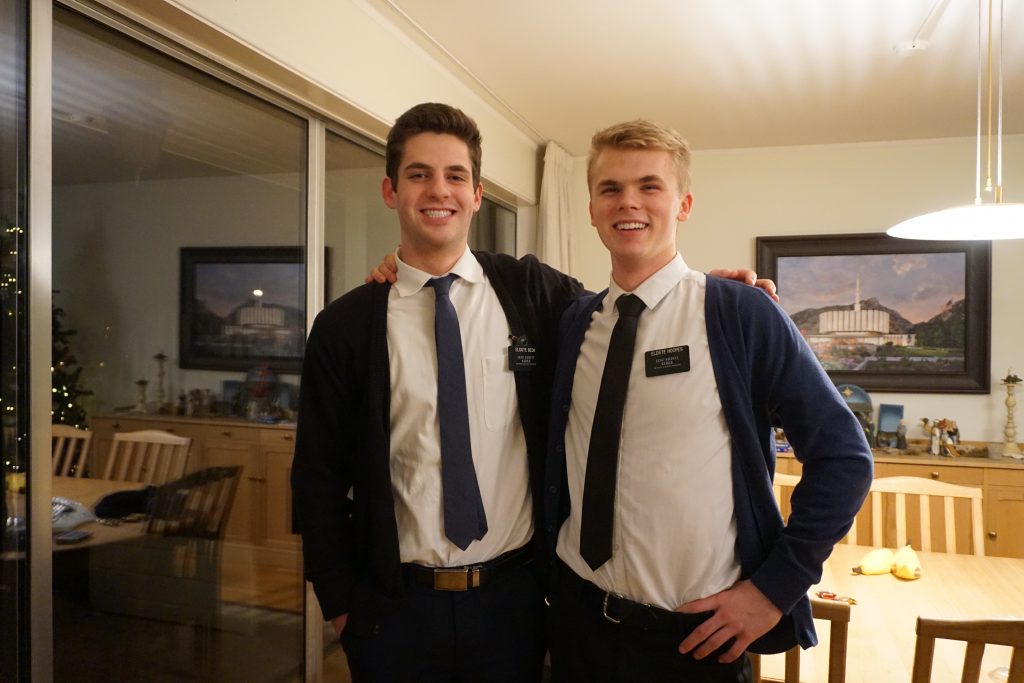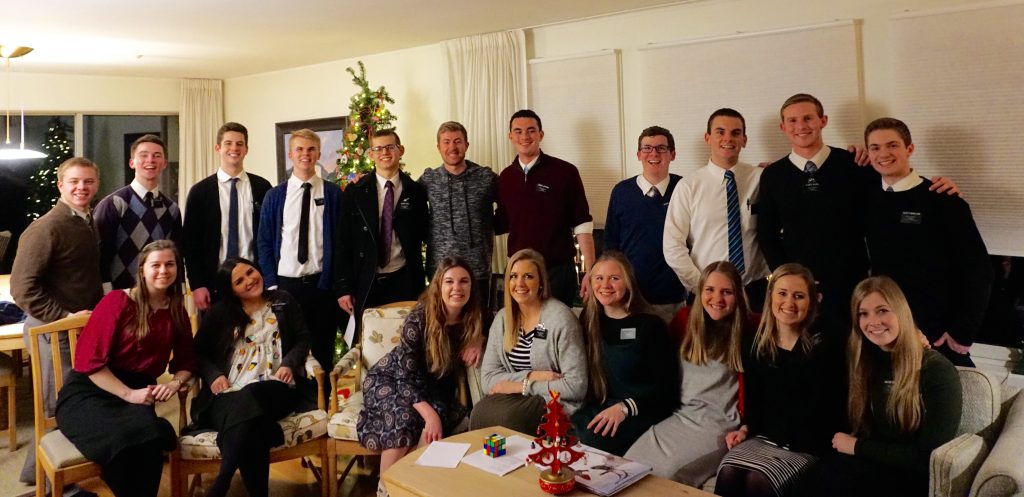 Tuesday we began our interviews for the transfer. We attended District Meeting in Moss with the Fredrikstad/Moss/Sarpsborg missionaires.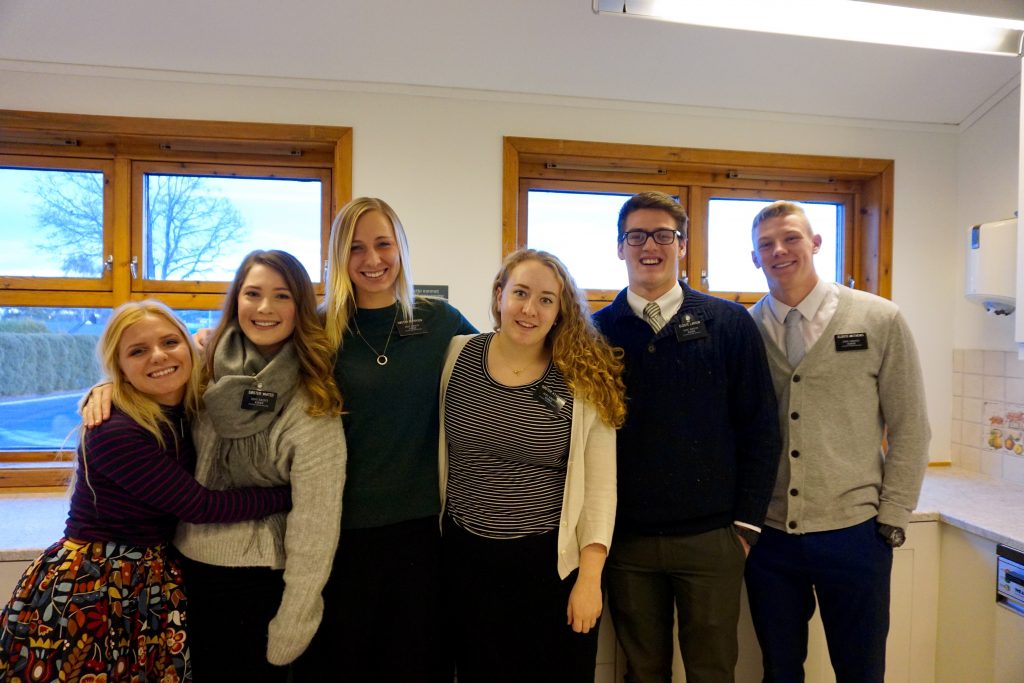 On Wednesday we flew to Bergen and had dinner with Elder and Sister Cardon and the missionaries. The Elders made lutefisk for the first time.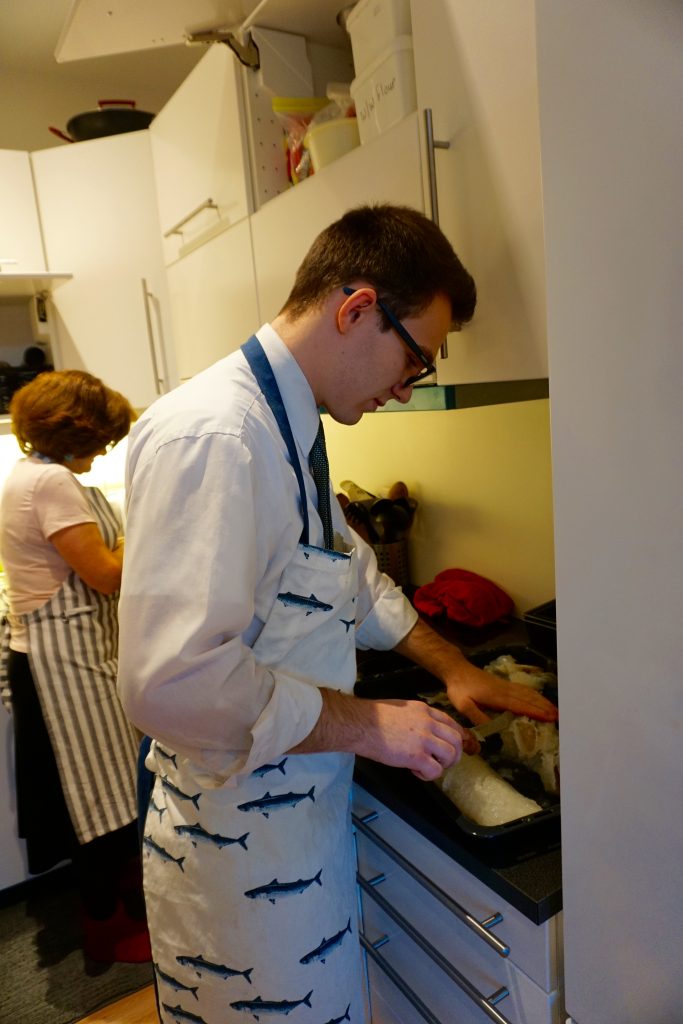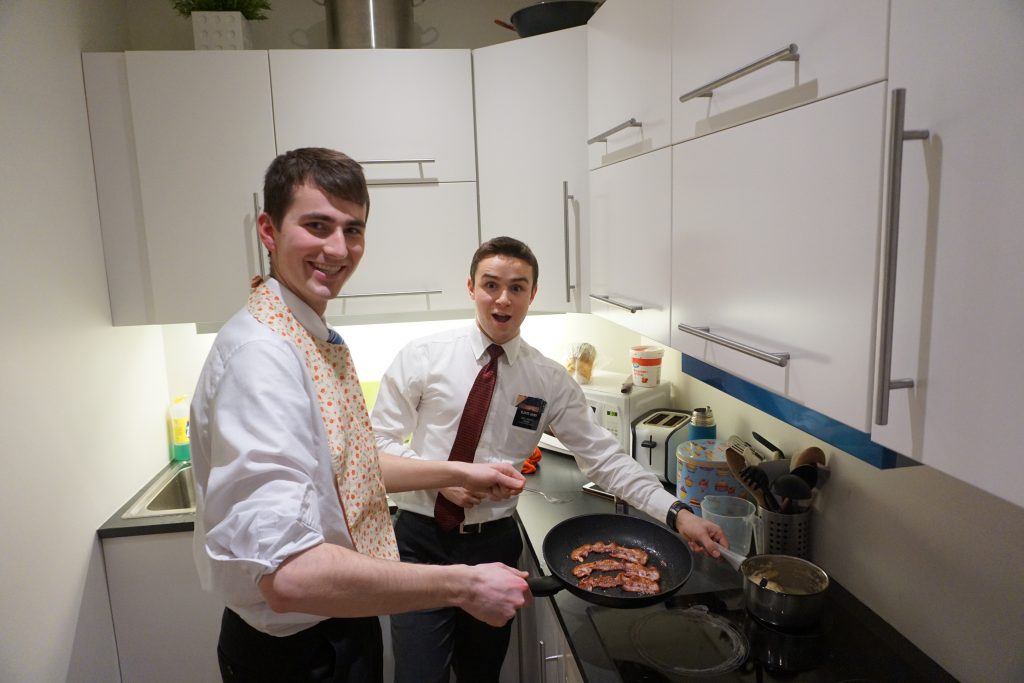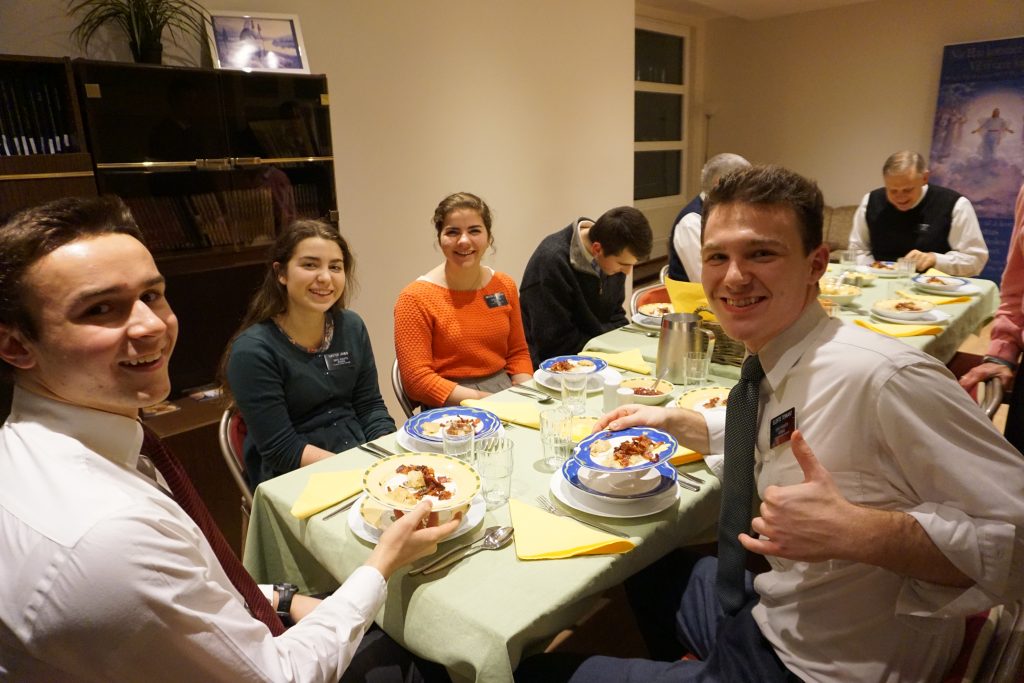 Friday found us in Drammen with this great district…..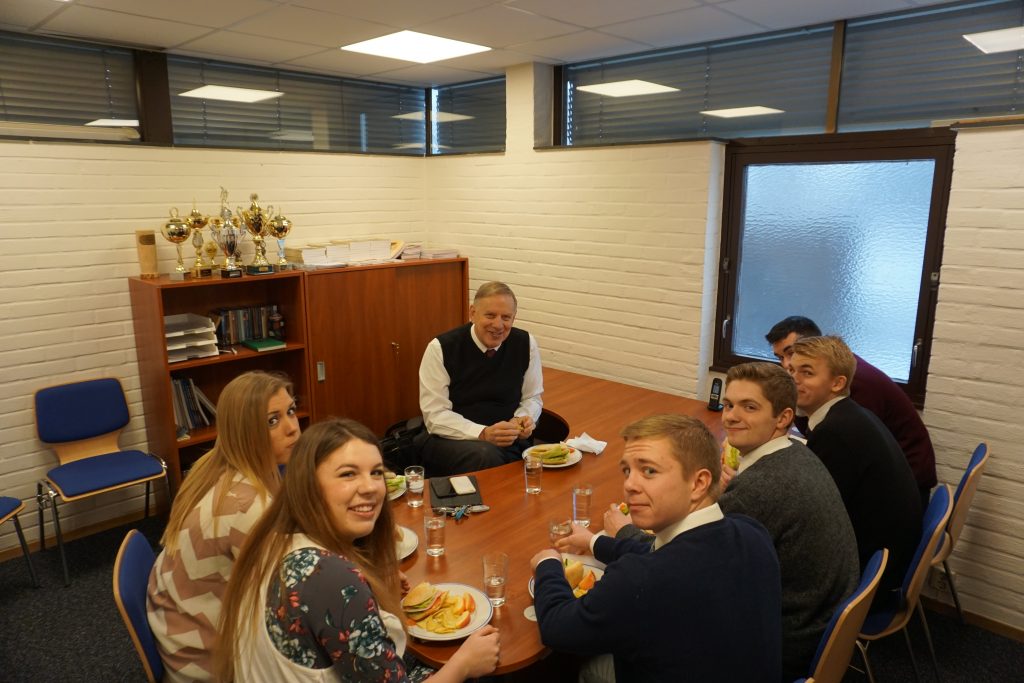 We were so happy to finally meet Elder Christian! After a visa delay and an apendectomy, he arrived at the Sandefjord Airport on Saturday afternoon.  We were excited to find out that President Hill was a Bishop of a BYU ward many years ago and Elder Christian's parents were in the ward. Small world!