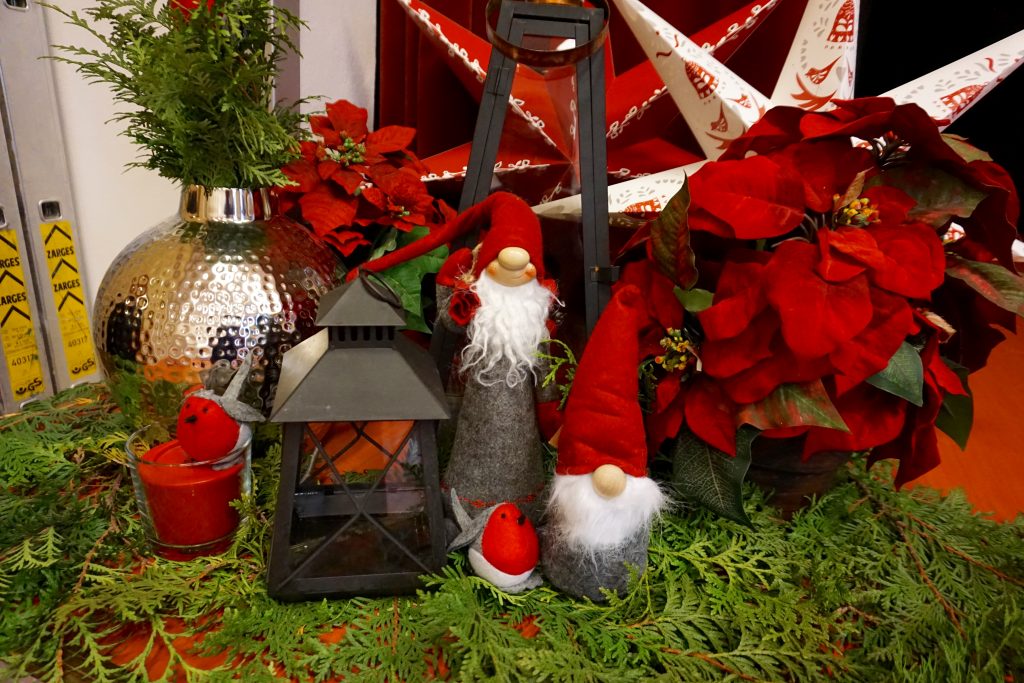 Christmas Zone Conference Day 1 ….
First….I have a few random pictures that I wanted to share.
This was our 2nd turkey dinner on the Saturday after Thanksgiving. Our son Chad came from London and did not arrive until late Thursday night so we had a few missionaries and friends over to celebrate again!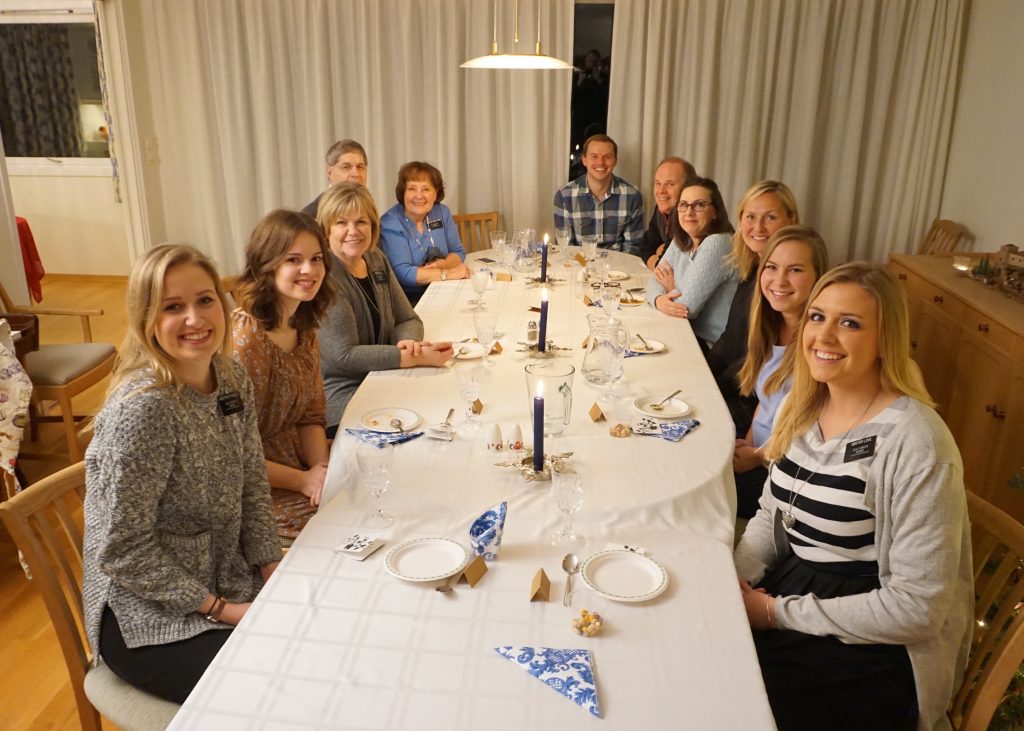 And…This week we hosted two zone conferences in Oslo. This was the first, held on Tuesday for the West and the Telemark Zones…..
The main decorator was Sister Hill #2. The cultural hall looked very festive! We appreciate all the help with the food preparation by the senior couples…. especially Sister Brostrom and our new friend Elizabeth. It was a great day!