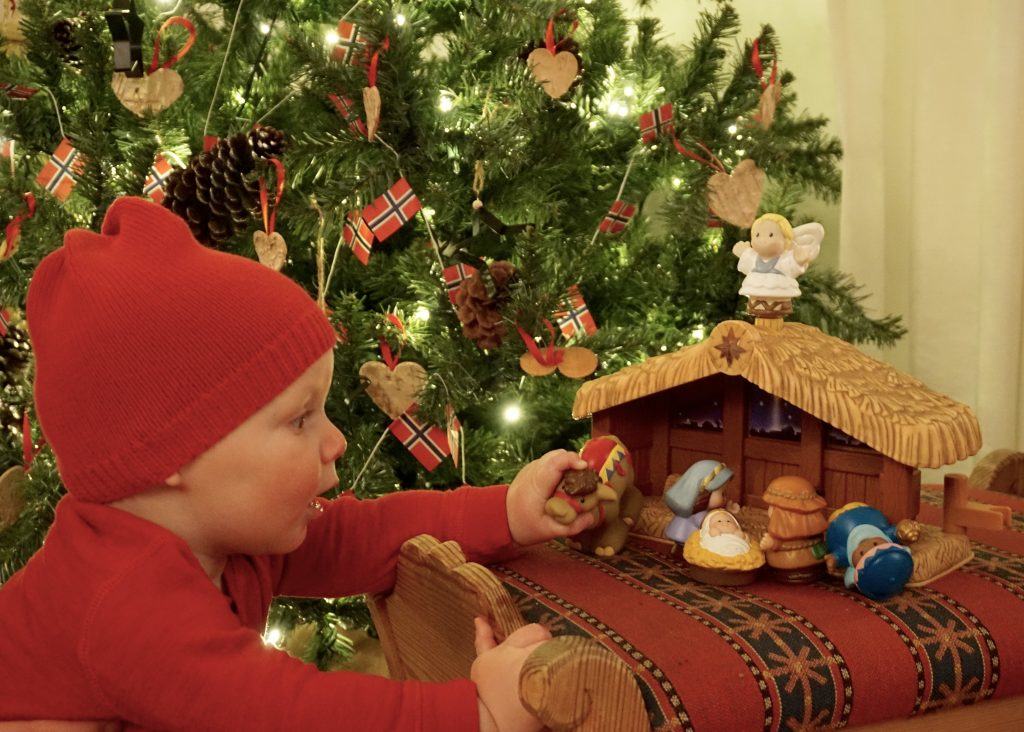 Christmas….and a new missionary!
We loved attending the Christmas Eve service in our ward. The music was wonderful and the beautiful story of the birth of the Savior was shared. Many of the sisters dressed in bunads which were beautiful. We also loved attending Sacrament meeting on Christmas Day. It was a wonderful Christmas weekend in Norway!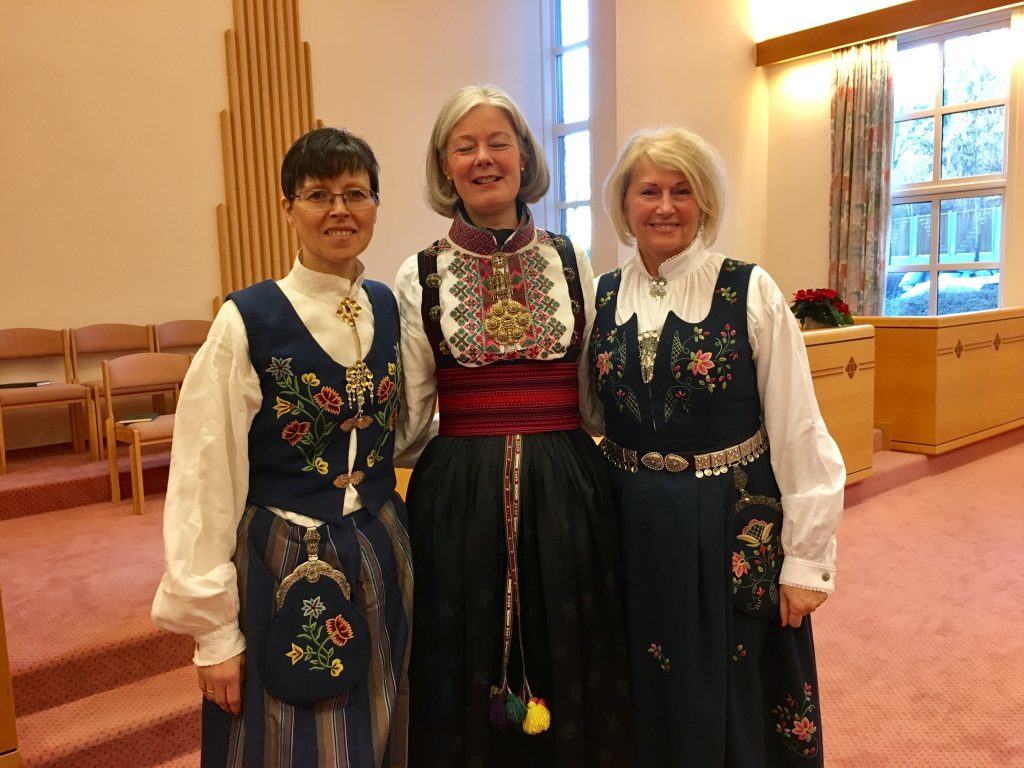 In Norway there are many traditional foods served around the Chirstmas holiday. This year I cooked a juleribbe…which is Christmas pork ribs. The rack of ribs is prepared by the butcher with the crosscut pattern in the top. It is seasoned only with salt and pepper. The trick is to cook it with the fat side down  for the first 40 minutes so the water soaks into the fat. You turn it over and roast it with the fat side up for an additional 2+ hours….browning the top for the last few minutes. It was delicious. It is usually served with sausages, apples, prunes, red cabbage, tytteberry jam (lingonberry) and potatoes. We added our traditional turkey and mashed potatoes. It was lots of fun to try something new!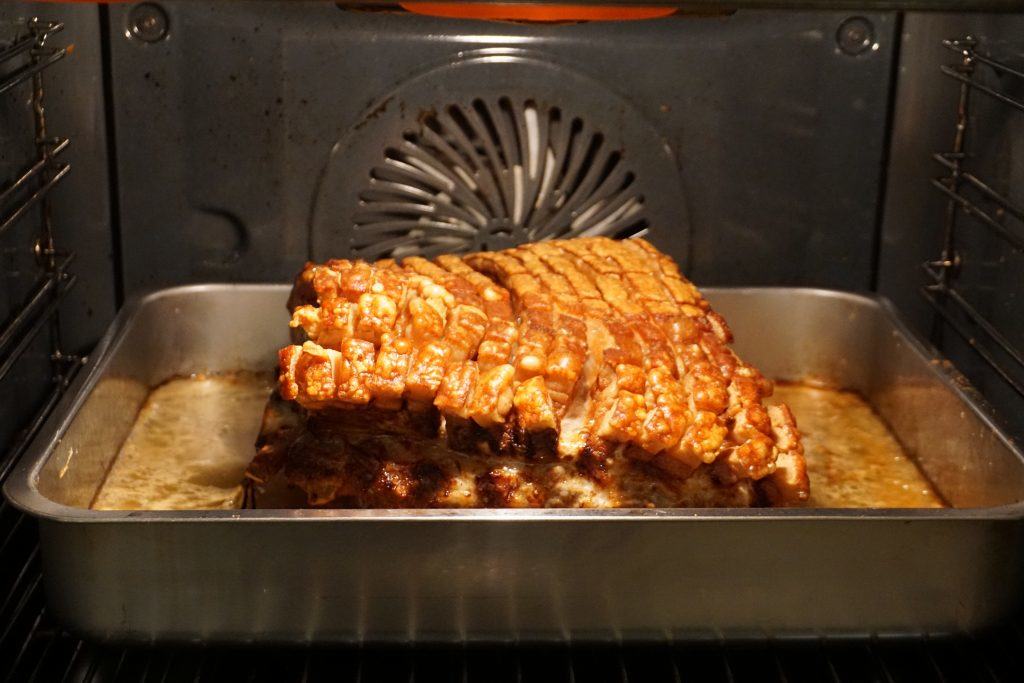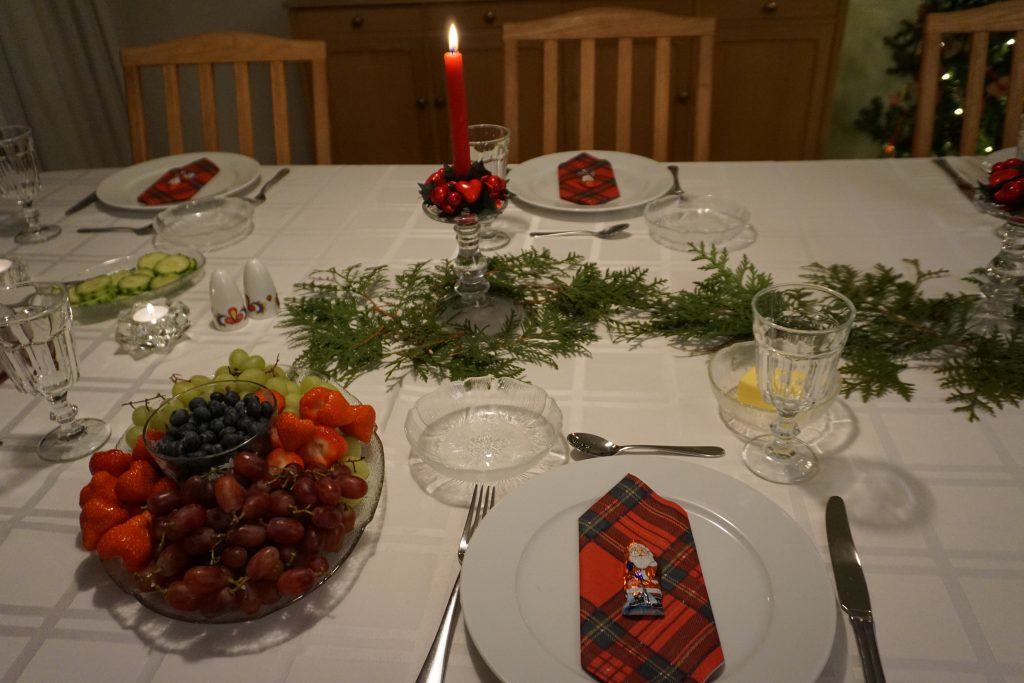 We were thrilled to welcome Elder Brooks to Norway on Wednesday morning. He and his companion Elder Christian have quite the story to tell about their journey to the land. They were supposed to arrive on December 13th. They had visa problems which delayed them and….Elder Christian had an emergency appendectomy on the day after Christmas! We were excited that Elder Brooks arrived and we look forward to meeting Elder Christian soon.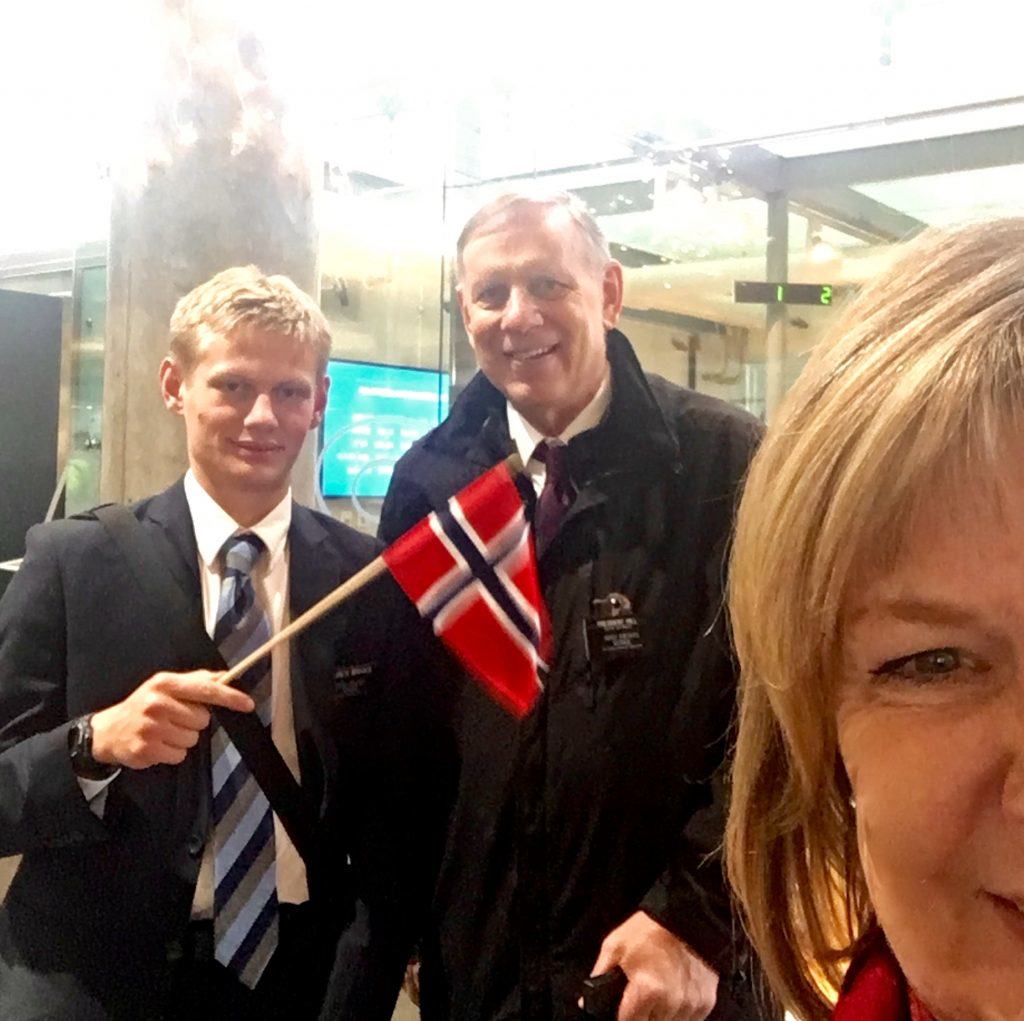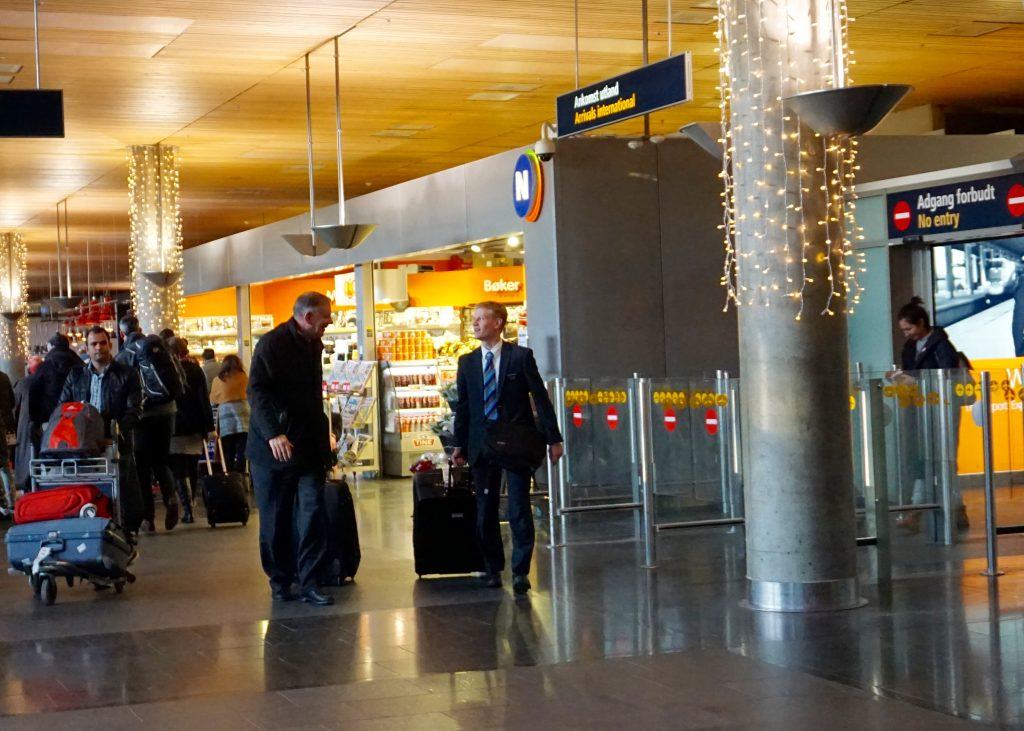 The week between Christmas and New Years is a long one for missionaries. Many Norwegians travel and there are not many people on the streets. On Tuesday and Thursday morning we held morningsides via web-ex. We were able to have all our missionaries attend via this wonderful technology! We invited a few members to speak which is always amazing and President Hill and I gave a presentation…the year in review. It was wonderful to look back and remember all that we did and see the growth in the lives of our missionaries. Our hearts were full with gratitude for this wonderful calling and all of the experiences that are ours!