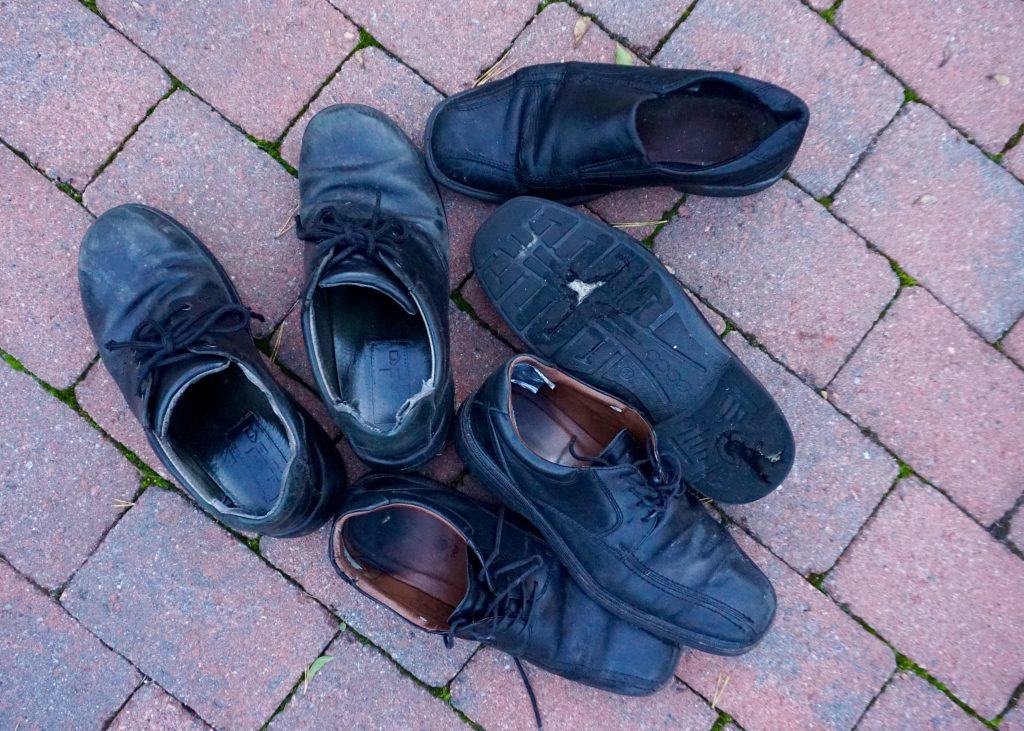 Incoming/Outgoing Missionaries!
We spent the weekend in Bodø for District Conference. It was wonderful to spend time with our missionaries and members there.
We had a middag on Saturday night. This was delicious!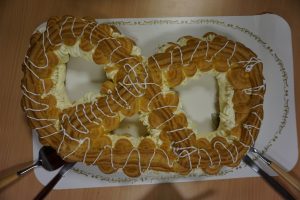 We love transfer week! It is fun to greet our new missionaries at the airport and see the excitement on thier faces as they realize  they have finally made it to Norway! We love these 3 Elders already and enjoyed spending 20 hours with them before sending them off to their first areas.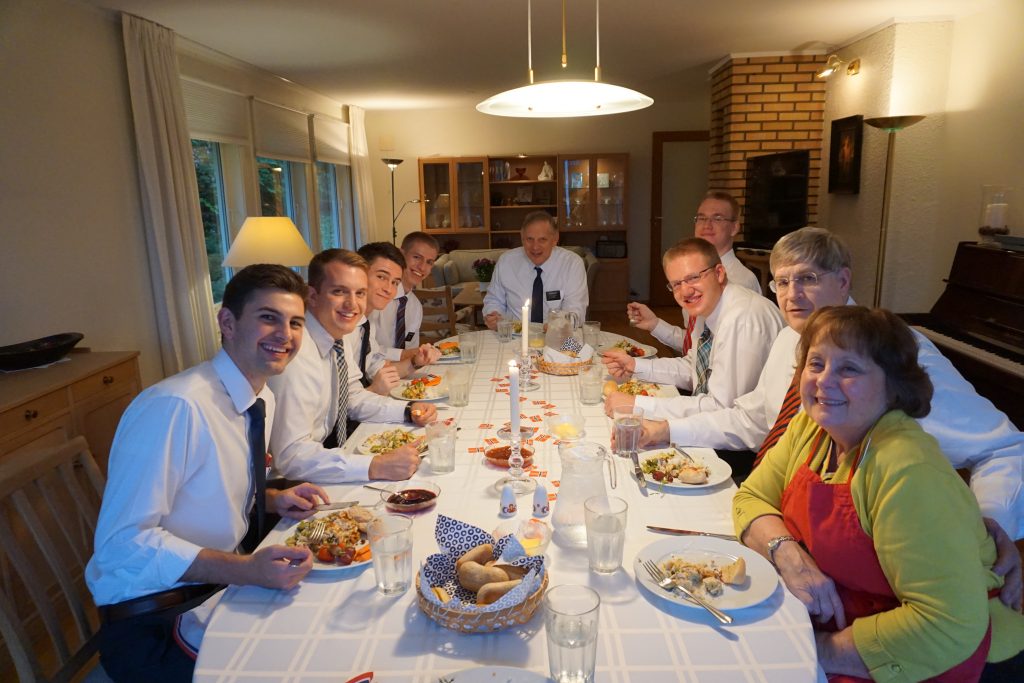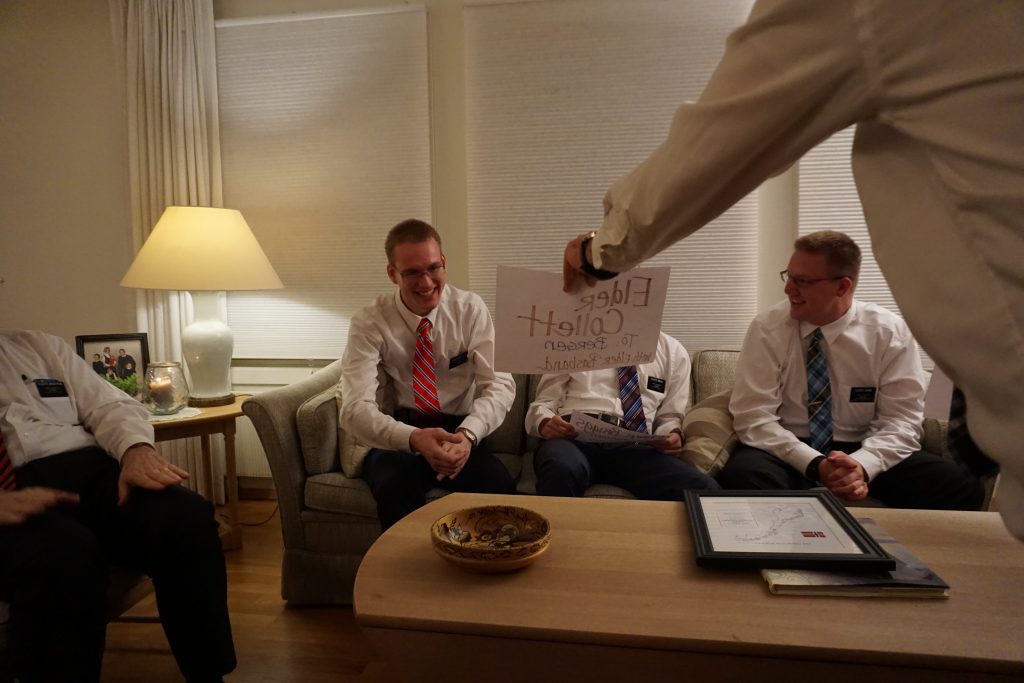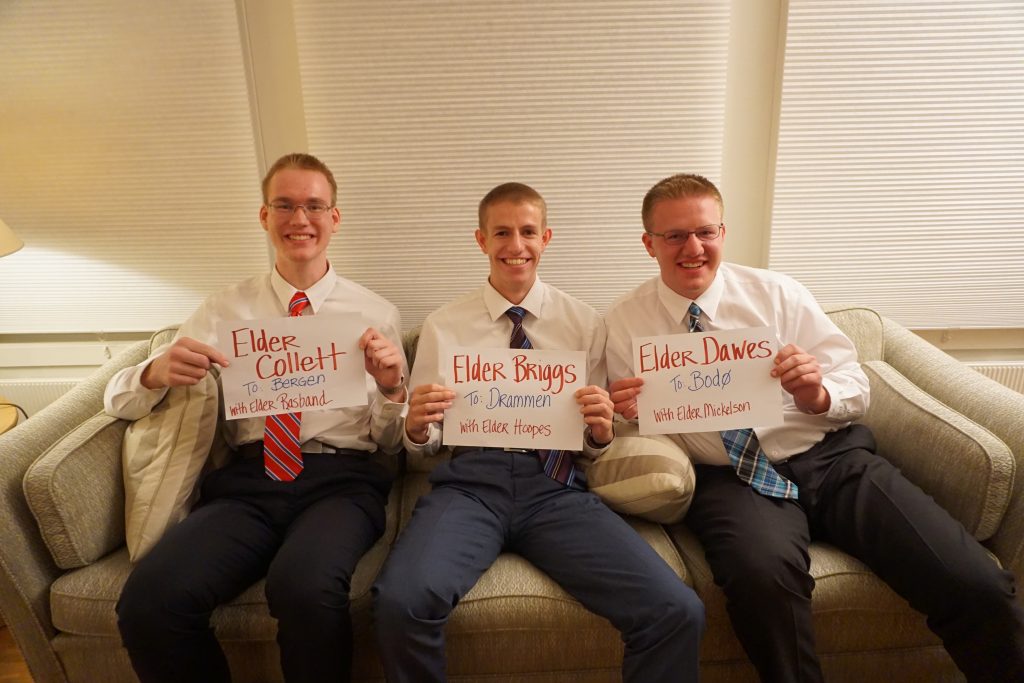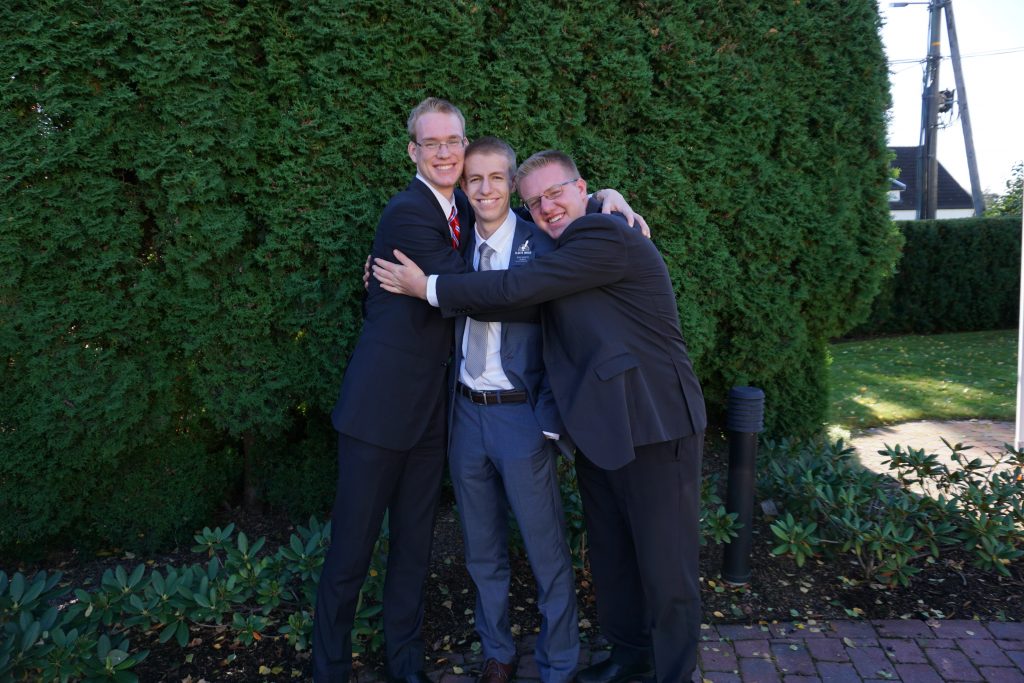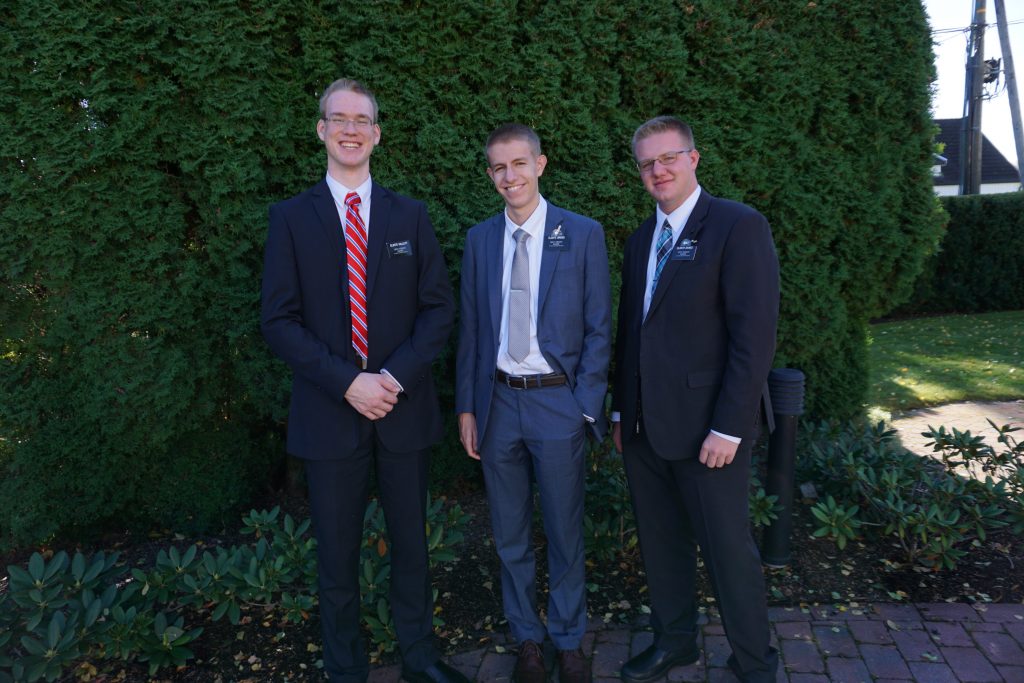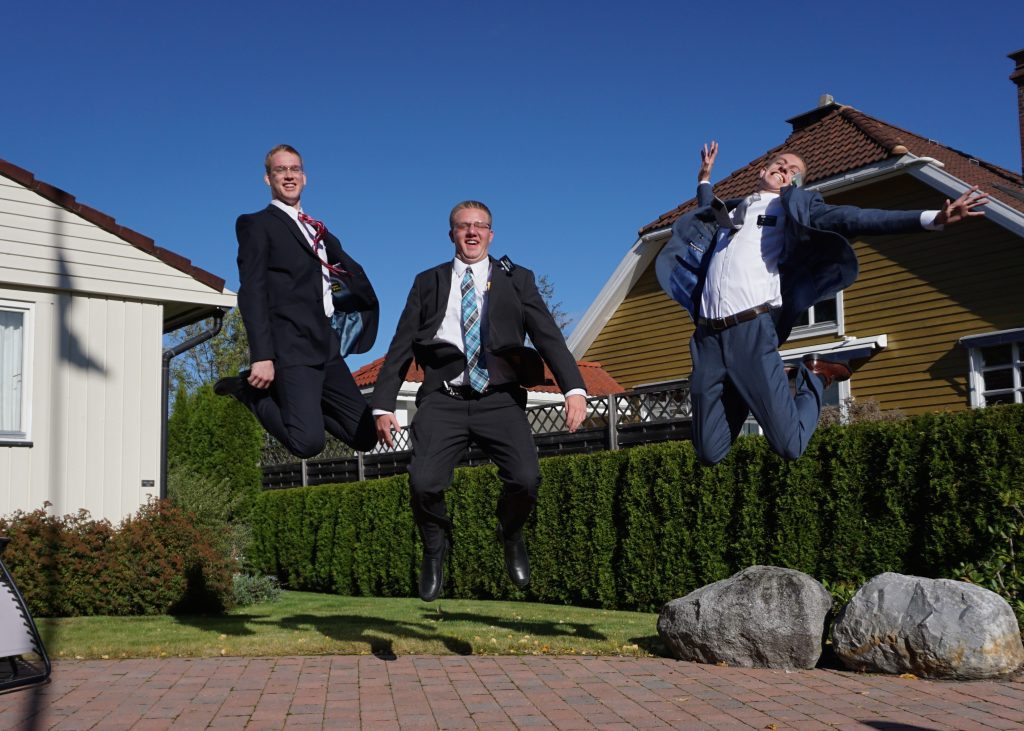 A few hours later we welcomed these 3 great missionaries to the mission home for their departure dinner. Elder Gingrich, Elder Bunnell, and Elder Phipps have finished their service in Norway!