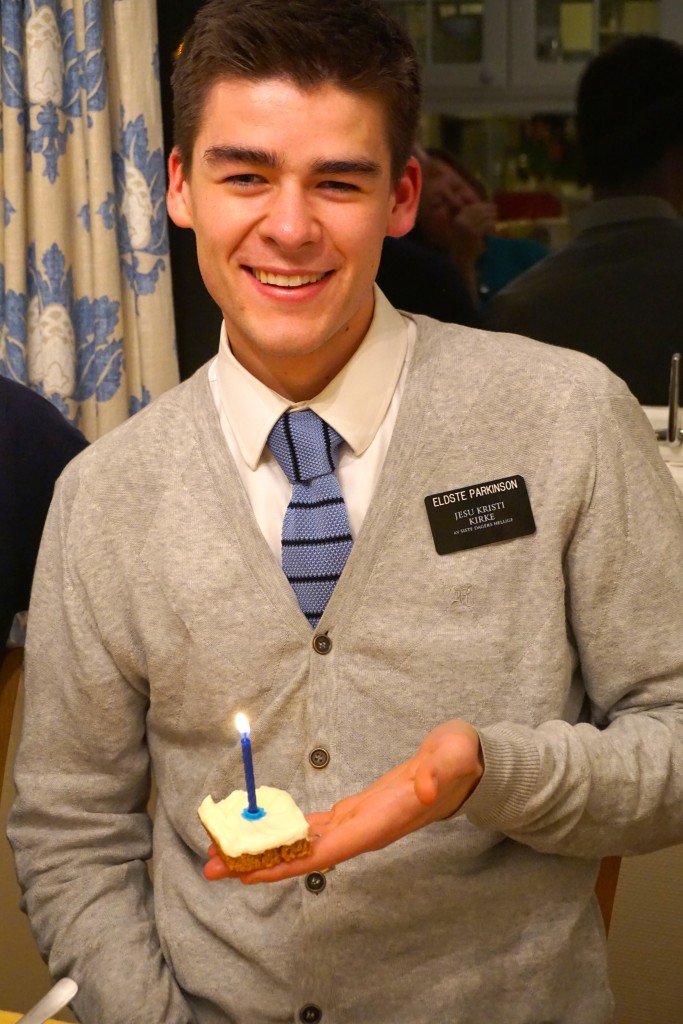 A birthday and a goodbye…
We were excited to celebrate the birthday of Elder Parkinson 11/7. He and Elder Duncan were the AP's who met us at the airport with President and Sister Evans when we arrived. He has taken such great care of us and we will love him forever!
We also love our Norwegian Elder Allman. He started his mission in Norway while waiting for his visa. We celebrated with him on his last night in Norway before heading to the MTC in Provo and then on to the Utah Ogden Mission. He are sure going to miss him……they are going to love him in Ogden!