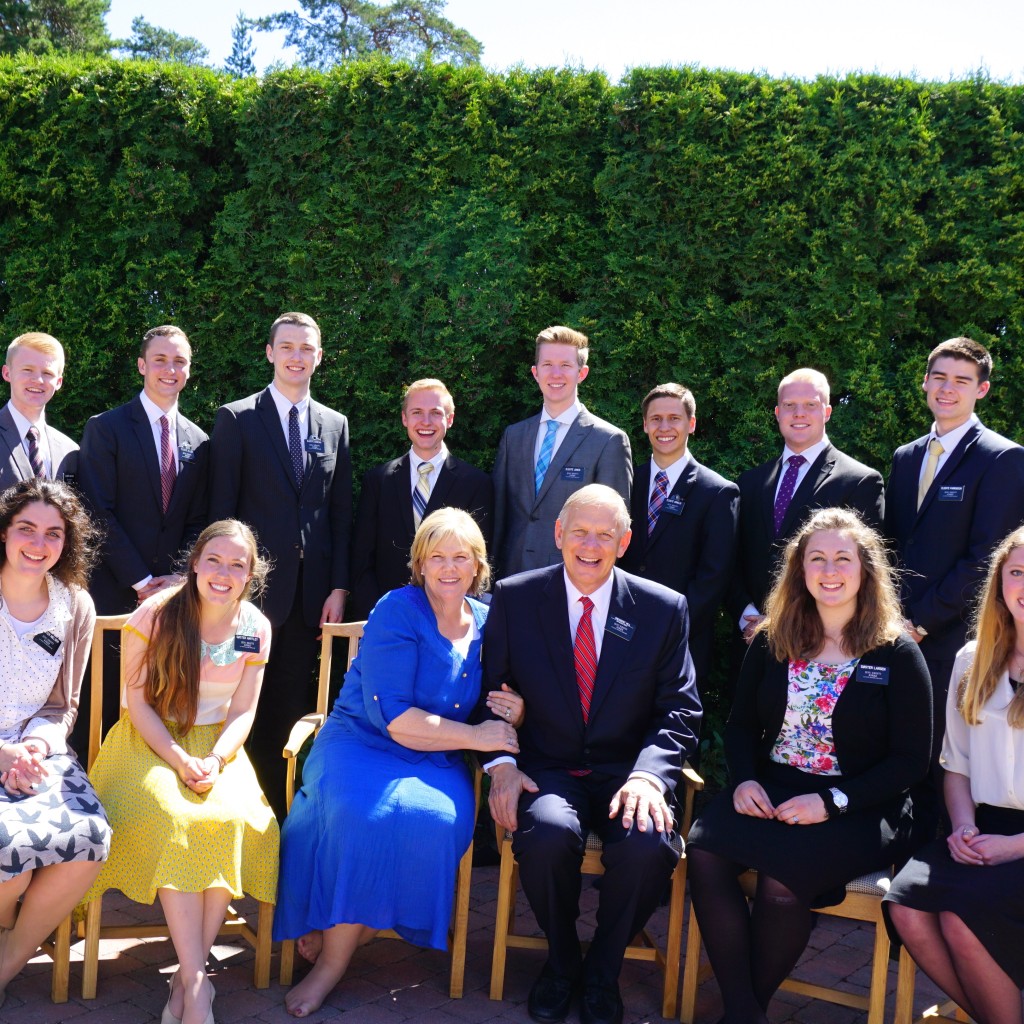 Off and running….
We have a busy two days since our arrival in Oslo. We were met at the airport by President and Sister Evans and the AP's. We were so excited to finally be in Norway! We had missed our connection in Amsterdam and so by the time we reached Oslo we were quite tired. We were able to visit as we drove to the mission home and when we arrived Sister Evans had prepared a beautiful meal for us. After a quick tour of the house and a few lessons on the how to work the appliances….they were off!
We are thrilled with our wonderful home and the spirit that is here. The biggest challenge the first few nights has been to get used to sleeping when it's 11:00 p.m. and still light outside!
Wednesday July 1, 2015
On Wednesday morning we went to the office to get to work! We had a planning session with the AP's and then as Tracy spent time getting computers working etc. working….Sister Brostrom and I headed to the grocery store. Neither of us dared to drive so we let the AP's accompany us!
Thursday July 2, 2015
We were so excited when our Mission Leadership Council started arriving at 9:30 a.m. They had come from all over Norway to meet us and plan for the months ahead. With the rugged landscape and difficulty in traveling many had flown to be in attendance. They were happy and eager to get to work. What a wonderful group they are!!
click to enlarge!